When I went to college in Galesburg, the one name that kept popping up was Carl Sandburg. Carl Sandburg's name was called out as being Galesburg's most famous resident. Sandburg is the renowned poet and author who won three Pulitzer Prizes in poetry and for his biography of Abraham Lincoln.
Sandburg was born in Galesburg Illinois and is known for being the "Son of Galesburg'" Galesburg hasn't forgotten Sandburg. There is a high school, college, a street, a festival, and even a train named after Sandburg. The legacy of Sandburg lives on forever and he is Galesburg's most famous resident but did you know that Galesburg has been home to other famous people too? Here are the top three most famous people who once lived in Galesburg (apart from Carl Sandburg).
Ronald Reagan
Reagen was America's 40th President. He was also a Hollywood actor and a union leader before becoming president. As a young boy growing up, Reagen lived in several Illinois towns and cities. Reagen's family moved around quite a bit and one place that served as home for Reagen and his family was Galesburg.
The Ronald Reagen Childhood Home is a historical landmark in Galesburg today. It is located at 1219 N Kellogg Street. The home is now a private residence so it is not a place that tourists can actually visit but there is a marker signifying the importance of the place.
At one time, it was hoped that the Reagen childhood home could be converted into a museum but that never came to fruition and the home was sold to private buyers.
John Podesta
Another famous politician who lived in Galesburg was John Podesta. Podesta was a political consultant to Bill Clinton and a counselor to Barack Obama. He served as White House Chief of Staff to Clinton.
Podesta attended Knox College in Galesburg and graduated in 1971 before he went on to receive a J.D. from Georgetown University. Podesta also became a member of the Knox College Board of Trustees. At Knox College, he has been honored as a commencement speaker, honorary degree recipient, and Alumni Achievement Award winner.
Podesta is also a contributing columnist at the Washington Post.
Vir Das
Vir Das is an Indian comedian who also graduated from Knox College in Economics and Theater in 2002. Das is known for his Netflix comedy special Vir Das: Abroad Understanding. He also has a show on Hulu.
Das has also acted in quite a few Bollywood movies. In addition to this, he has performed in over 100 stand-up comedy shows, eight TV shows, and six comedy specials.
Vir Das is poised to bring more stardom to Bollywood and comedy in general.
Do you know of any other famous Galesburg residents? Leave your comments in the section down below.
Sources: Wikipedia - John Podesta, Wikipedia - Vir Das, The Register Mail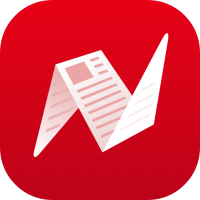 This is original content from NewsBreak's Creator Program. Join today to publish and share your own content.