Kokomo is Indiana's 15th largest city and named after the Native American Chief Kokomo. Kokomo is known as the "City of Firsts" because of its innovative industries in the areas of engineering, automobiles, and other technologies.
Kokomo isn't just a city for technology, it also has a cultural past. Nothing is more representative of Kokomo than the Seiberling Mansion. The Seiberling Mansion is located at 1200 W Sycamore St in Kokomo. It is listed on the National Register of Historic Places.
Here is what you can expect to see when you visit the Seiberling Mansion.
Background
The mansion was first built in the late 1800s by industrialist Monroe Seiberling. The mansion was an indication that Seiberling was an extremely wealthy man. The construction of the home was supervised by architect Arthur LaBelle.
The mansion has had a few owners throughout its history. In the 1940s, the mansion was purchased by Indiana University. It was not until the early 1970s that Howard County came up with a deal with Indiana University allowing them to use the house as a museum.Today, the mansion is the epitome of the opulence of Victorian times.
The tour of the house
The architecture of the house incorporates Queen Anne and Romanesque Revival styles. There are eight rooms on the first floor, seven rooms on the second floor and a grand ballroom on the third floor. All three floors are accessible. The house has beautiful woodwork and you can see a variety of woods in the interior such as walnut, oak, maple, cherry, mahogany, and butternut. You also get to see some beautiful stained glass work inside the house. If you visit the mansion, check out the wood floors and the ceilings.
If you are visiting Kokomo, the mansion is a must-see. It is ranked 4.8 stars out of 5 on Google Reviews and is listed in the top things to do in Kokomo. There is a tour guide who can provide you with the history and background information of the house. The suggested duration of the tour is 1-2 hours. There are displays showing the history of Kokomo and Indiana. The price of the tour is about $10 per person but it is worth it.
Visitors to the mansion have praised its elegance and interior beauty. During Christmas, the home is even more beautiful as it is decorated to the max and has extended hours. There are lovely trees and other decorations that enhance the splendor of the house.
If you are in the Kokomo area, do check out the Seiberling Mansion. You won't regret it!
Source: Howard County Museum, Wikipedia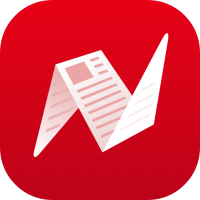 This is original content from NewsBreak's Creator Program. Join today to publish and share your own content.