New Orleans is one of the most fascinating cities in the South. Known as the "Big Easy." the city is a melting pot of diversity. It is no wonder that many Hollywood stars are fascinated by the city. Here are some of the biggest Hollywood stars who lived or once lived in New Orleans.
Reese Witherspoon
Reese Witherspoon was born in New Orleans at the Memorial Medical Center. She is a true native of the city. She visits the city quite often and has established a few places in New Orleans as her favorite places to visit. Some of Reese's favorite places include the House of Blues, Cafe du Monde, Commander's Palace, and Dat Dog.
Reese is also filming a movie adaptation of the book Where the Crawdads Sing in and around New Orleans. The movie sought background actors and extras and anyone who was a New Orleans resident could apply. No acting experience was necessary.
Sandra Bullock
Sandra Bullock bought a home in New Orleans in 2009. The home was bought with her then-husband, Jesse James. Although Bullock and James divorced, it is reported that Bullock still uses the New Orleans home which is located in the Garden District of the city. One reason why Bullock chose New Orleans is that unlike other cities like Los Angeles and New York, the lifestyle is not as hectic in New Orleans.
Also, Bullock's two adopted children are from Louisiana. Bullock's son, Louis Bardo Bullock, was adopted in 2010 as a baby from New Orleans.
Beyoncé and Jay-Z
Beyonce and husband Jay Z have also purchased a historic home in the Garden District of New Orleans. The home was purchased in 2018 and there are reports that the couple may have a second home in the area as well. The couple also purchased a church in the Garden District. The 10,000 square feet church is constructed in the style of the Spanish baroque. No one is quite sure what the church will be used for.
Beyonce's sister, Solange, also resides nearby in the French Quarter. The family often comes together in New Orleans during Mardi Gras time to celebrate.
And more,
Other Hollywood celebrities and stars associated with New Orleans include Nicholas Cage, Delta Burke, John Goodman, and Patricia Clarkson.
Nicholas Cage once owned the haunted La Laurie mansion in New Orleans. I am sure that most Hollywood stars agree with him when he said this about New Orleans,
New Orleans is not like anywhere else in the world. There's a confluence of culture, spirituality, cuisine, and you know that it's just its own special place. - Nicholas Cage
Sources: Whim, Wikipedia-Reese Witherspoon, Showbiz Cheatsheet, New Orleans Websites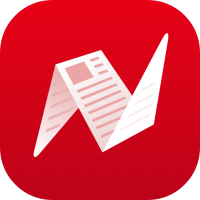 This is original content from NewsBreak's Creator Program. Join today to publish and share your own content.