Photo by Pat Whelen on Unsplash
I have been reading the local Chicago news and lately, all I have been seeing is a rise in reports of carjackings. 
Horrifying stories abound such as the case of the 58-year-old woman who was threatened with her life as 2 teens aged 17 and 15 pulled a gun on her. The teens drove away with the woman's vehicle and it was later found by the police. Fortunately, the woman escaped with her life intact. 
The worst case I have read about is that of a 26-year-old woman who was shot at a stoplight in Chicago's West Side in January 2021. Someone pulled alongside her and just fired shots at her. All she was doing was sitting in her car. 
Chicago has been experiencing a wave of carjackings. It is not even the middle of the year and already the city has reported 368 carjackings this year alone. Even worse, 44% of the carjackers are reported to be juveniles with some being as young as 10.
It almost seems as if one must be prepared for the worst living in Chicago. How do you protect yourself against carjackers and what do you do when you are held up by such an incident?
Being Prepared
Half the battle is being prepared for the worst. This means your cell phone needs to be charged and ready at all times. It doesn't need to be said but you should avoid certain areas and neighborhoods especially when you are alone in your vehicle. Also avoid desolate roads, parking lots and ATMs, and intersections. 
Most people may believe that driving an expensive car may be a motivation to be attacked by carjackers but the truth is that you could even be attacked by driving in a Honda. Also, you don't want to leave any valuables or your purse out in the open on the car seat. Make sure everything is hidden.
In addition to practicing prevention, you need to be aware of how carjackers lure their victims. They might bump your car, pretend to be stranded on the side of the road, or flash their lights to make you think something is wrong with your car. 
If you do end up pulling over, do it in a well-lit and populated area. Stay inside with the windows shut and the door locked. If there is a threat, just drive to the nearest police station. 
Keep your foot on the brake and have your car running so you can be ready to drive out if you think there is a threat.
So, what do you do once you get into a situation where you are in the hands of the carjackers?
First, give up your car. Your life isn't worth losing no matter how expensive the car is. Besides, you could always recover your car. You can help your case by prominently marking the VIN number in different locations on your car. This will make it harder for the thieves to utilize your car but will help the police identify your car. 
If you have a child or baby in the car, talk to the carjackers and have them give up your child and let them have your car. Negotiating may not always work but you must try.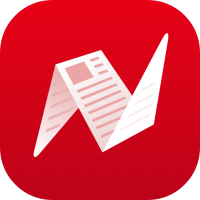 The City's Reaction 
The Chicago Police Department has now unveiled a website to help the city in its fight against carjackers.
The webpage provides prevention tips, information on recent carjackings, surveillance videos, and photos of suspects. The Chicago Police aren't the only law enforcement involved. Federal law enforcement personnel are also taking an interest in these cases. 
It remains to be seen whether this website can be useful for residents of the city but it is a first step in the right direction.
Chicago cops are doing their job. There must be consequences for this behavior. — Supt. David Brown (Chicago Police Department)
Sources: Chicago Sun Times, WGNTV, Chicago CBS Local News, Insurance Information Institute, NBC News