Photo of Leonarda Cianciulli (Image Source: Wikimedia Commons)
Leonarda Cianciulli was one of Italy's most notorious female serial killers who became a cannibal. She confessed to making soap and tea cakes from the bodies of her 3 victims between 1939–1940. This is what she said about one victim, 
She ended up in the pot, like the other two… her flesh was fat and white, when it had melted I added a bottle of cologne, and after a long time on the boil I was able to make some most acceptable creamy soap. I gave bars to neighbors and acquaintances. 
For her crimes, Leonarda was sentenced to 3 years in a criminal insane asylum and 30 years of prison time.
Leonarda was described as a gentlewoman and a good wife and mother so what made her commit such horrendous crimes? According to her, it was as simple as wanting to protect her son. 
A Deep Belief in Superstition
Leonarda was born in 1894 in Montella, Italy. Her father was a rapist. He had actually raped her mother and was forced to marry her when the pregnancy was discovered.
Leonarda had a rough childhood because her family was very poor. Her father also ended up passing away early in her life. Her mother was abusive and Leonarda made 2 suicide attempts while growing up.
While Leonarda's family was poor, they were also religious and brought up to be superstitious. Leonarda herself followed astrology, palmistry, and fortune-telling.
In one incident, she visited a fortune teller who revealed that Leonarda would get married and have children but all the children would die. The fortune-teller then told Leonarda that she would have to follow some mystical creed if she wanted her children to be saved. Leonarda took the fortune teller's words to heart. 
She also met a palm reader who told her that she would be going to a prison and an insane asylum. 
Eventually, Leonarda got married to a poor office clerk. They started a family but led a life of poverty. Leonarda was so superstitious that she believed that her mother had cursed her and that was the reason for the difficult life she led. Around this time, Leonarda was also arrested for fraud and she served a prison sentence.
After serving time in prison and much financial suffering, Leonarda and her husband opened up a soap shop in the town of Corregio. The shop became popular and Leonarda also became a respected member of the community.
Over the years, Leonarda had 14 children with her husband but 10 of the children died and only 4 were left. Naturally, Leonarda became extremely protective of her 4 remaining children. 
In 1939, World War II broke out and Leonarda's eldest son, Giuseppe, joined the Italian army. Leonarda became extremely afraid for his safety and decided that she needed to follow her mystical creed and make a human sacrifice.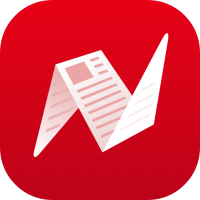 Leonarda's Victims
Photo by freestocks on Unsplash
Leonarda did not only believe in superstition, she also practiced fortune telling herself. This is how she may have met her victims who then decided to explicitly trust her. 
Leonarda had 3 victims and they were all lonely, middle-aged women who sought help from Leonarda for one problem or another. The first victim was Faustina Setti, a single woman, who was looking for a suitable husband. The second victim was Francesca Soavi who was hoping Leonarda would help her find a job. The third victim was Virginia Cacioppo who was an opera singer and was also hoping that Leonarda would help her find a job. 
All the 3 women approached Leonarda at different times between 1939–1940. Leonarda's approach to murder was to give the women a glass of drugged wine and then kill them with an ax. The body was then dragged into a closet where Leonarda would cut up the body into parts.
Next, Leonarda would mix the body parts with caustic soda to make soap. She even distributed the human soap bars to her neighbors and friends. 
To make teacakes, Leonarda would take the victim's blood and dry it in the oven before mixing it with normal baking ingredients. In her memoir, Leonarda makes a statement about the tea cakes,
I made lots of crunchy tea cakes and served them to the ladies who came to visit, though Giuseppe and I also ate them. 
Leonarda seemed to have no remorse about consuming human flesh or serving such food to her unsuspecting friends and acquaintances. Even worse, she also used some of the blood to make chocolate which she then shared with the neighborhood children. She remained unrepentant for her crimes even after she was placed on trial. 
The police eventually became aware of Leonarda's activities after the townspeople complained about the disappearance of the 3 women. A witness had noticed that one of the victims was last seen at Leonarda's home. 
A prompt investigation led to the arrest of Leonarda but she wouldn't confess easily. Leonarda only felt compelled to confess after police arrested her son, Giuseppe.
Upon confessing to murder, the police found that Leonarda also swindled her victims of their money and jewelry. She would sell her victims' clothing and shoes after murdering them. 
Leonarda's trial was watched eagerly by many Italians. The murders were so unusual that they garnered a lot of interest among the public. Leonarda herself became famous and her ax and the pot used to cook the human body parts were displayed in the Criminological Museum in Rome. 
Leonarda became known as the Soap Maker of Corregio for her crimes. She passed away in a criminal asylum in October 1970 after suffering from cerebral apoplexy. 
Although she only killed 3 people, Leonarda became known as Italy's first female serial killer. Some serial killers may have many victims but In Leonarda's case, it was not about the number of people she killed. It was the nature of the killings that made Leonardo's crime very shocking. She never felt any remorse and even spoke of her killings with pride. 
Sources: Murderpedia, Wikipedia, Onedio.co, thefamouspeople.com, buggedspace.com