Photo of Dorothea Puente (Image Source)
It was the late 1980s, and the police never expected to find the corpses of 7 people in a mass grave in Dorothea Puente's garden. She was just an elderly woman with white hair and no teeth. She seemed like a sweet old lady who ran a clean boarding house and loved to cook big meals.
The corpses found in Puente's garden were in a mummified state. The victims were all elderly and mentally disabled. Some of the bodies were missing hands, feet, and heads. The victims were Puente's boarding house tenants.
Puente incapacitated the victims by spiking their meals with sleeping pills. She would then suffocate them.
Puente murdered her elderly victims for their social security checks. She was cashing in as much as $5000 monthly from their social security. Puente used this money for cosmetic treatments and expensive bottles of perfume.
How did a seemingly respectable old woman end up resorting to murder?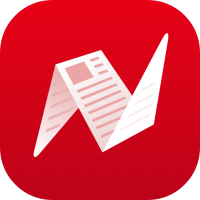 A Rough Life
Perhaps, it's not surprising that Puente became a serial killer. She had a traumatic childhood.
Puente was born in San Bernardino County, California in 1929. She lived in an unhappy household and was abused by both of her alcoholic parents. Her mother worked as a prostitute and her father even attempted suicide in front of her. Both her parents died when she was young.
After her parents' death, Puente was split up from her siblings and sent to live in an orphanage and later under the care of relatives. She was reportedly sexually abused at the orphanage.
At the age of 16, Puente got married for the first time to a World War II soldier. The couple had 2 daughters but it wasn't much of a family life. Both the children were sent away to either live with relatives or get adopted. Meanwhile, Puente's husband left her.
Puente held a series of odd jobs. She even became a prostitute like her mother. Her life of crime began when she started to steal and forge checks.Puente was convicted of forgery and spent 4 years in jail. When she was released from jail, she broke her probation and skipped town.
In 1952, Puente married her second husband who was a Swedish gentleman called Axel Johannson. They had a turbulent 14-year marriage.
By the 1960s, Puente was arrested a few times for different reasons including running and managing a brothel as well as for vagrancy.
In 1968, Puente married her third husband, Roberto Puente, who was a much younger man. Roberto was unfaithful and the marriage lasted briefly. During this time, Puente started managing a 3 story and 16 bedroom Victorian mansion in Sacramento, California. The house became known as the notorious "boarding house of death."
The Boarding House Murders
In 1976, Puente got married for the fourth time. The marriage did not last long and Puente went back to her racketing and fraud.
Puente's racket was to steal benefit checks from older men she would meet in bars. This ended up in her arrest and she was charged with 34 counts of treasury fraud. Realizing that this line of fraud wasn't working, Puente decided to manage and run a boarding house and a separate apartment in downtown Sacramento.
Puente mainly took in elderly tenants into the boarding home. Some of the tenants were considered "difficult" because they were drug addicts and abusive. However, Puente had no issues with taking them in.
Puente's parole agents had already warned her about staying away from the elderly and refraining from handling their government checks. The warning went unheeded.
Puente's first boarding house victim was Ruth Monroe, a 61-year-old woman who was also her friend and business partner. Monroe died from an overdose of codeine and Tylenol. The death was ruled as a suicide.
Puente also murdered her own boyfriend, Everson Gillmouth, age 77. Gillmouth and Puente had a pen-pal relationship while she was in prison. When she got out, he was waiting for her. They moved in together and then Puente murdered him.
With the help of a handyman, Puente had a box built for Gillmouth's body. She never told the handyman what was in the box. Instead, she had him dump the nailed-shut box on a riverbank. A few months later, police found a badly decomposed and unidentifiable body in the box. Gillmouth was only identified 3 years later.
During this time, Puente collected Gillmouth's pension and told his family that he was ill.
Bert Montoya was another victim who was considered to have a mental disability. Puente took him in and seemed to care for him.
Eventually, she took Montoya to the Social Security office where she explained to the administrators that Montoya was incapable of handling his finances. She listed herself as Montoya's cousin and became the payee for his benefits. Montoya was later murdered.
It was Montoya's disappearance that led the police to start suspecting Puente.
Investigation and Arrest
A volunteer aid worker, Judy Moise, became concerned when Montoya disappeared. She filed a missing person report with the police and told them that she did not believe Puente's story that Montoya had gone to Mexico.
The police were able to obtain a search warrant for the house and garden. They dug up and found Montoya's body and 6 other bodies from the garden.
Altogether, Puente had taken in 40 tenants. She was charged with the murders of 9 tenants (the 7 bodies found in her garden and 2 other victims namely Monroe and Gillmouth).
Examination of the bodies revealed large concentrations of the prescription drug called Dalmane. Dalmane is used in the treatment of insomnia but an overdose can certainly result in death.
The police found dozens of drug prescriptions for Dalmane among Puente's possessions. They also found out that Puente had cashed at least 60 benefit checks belonging to the victims.
Puente was given a life term sentence without the possibility of parole. While in prison, she became an author and published a book with her pen pal called Cooking With a Serial Killer. She died in prison at the age of 82 of natural causes.
Sources: Murderpedia, worldhistory.us, People Pill, Absolute Crime, Crime Museum