Photo of Angelika Graswald (Image Source)
In the late afternoon of April 2015, Angelika Graswald and her fiancé Vince Viafore decided to go kayaking on the Hudson River in New York. During the trip, Viafore disappeared and was reported to have drowned. 
Ten days after the drowning, Graswald was taken into custody. Two years later, she would plead guilty to criminially negligent homicide. Graswald was accused of contributing to Viafore's drowning death by unplugging the drain plug in his kayak. She spent 32 months in jail.
In 2019, about 4 years after Viafore's death, Graswald was out on parole. In a magazine interview, she claimed that she was innocent. She also stated that she was a converted born again Christian and did not regret what had happened. 
Why would a a young woman who seemingly had a happy love life decide to let her fiancé drown?
Here are the details of the drowning death of Vince Viafore and the conviction of Angelika Graswald who was given the nickname of the "Kayak Killer" by the media.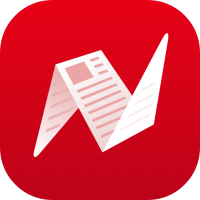 A Shared Passion For Kayaking
Viafore and Graswald were an adventurous couple. They loved kayaking on the Hudson River.
Viafore was an Italian American and like most Italian Americans, he came from a close knit family. He was a former altar boy who had a full social life. Viafore worked as a project manager at the NYS Office of General Services Design and Construction Department.He was also previously divorced when he met Graswald at the age of 44.
For her part, Graswald was from Latvia and arrived in the United States in 2000. She held a series of jobs as a nanny, bartender, and student. She was working as a bartender when she met Viafore.
Viafore was attracted to the young and blonde 34-year-old Latvian when she served his drinks with a smile. They both had common interests and were also avid kayakers.
Very soon, Graswald and Viafore became inseparable and Graswald moved in with him. 
According to Viafore's family, she did make him very happy and before long, Viafore would ask her to marry him.
During this time, two interesting events took place. First, Graswald quit her bartending job and spent her days focused on yoga and photography. Occasionally, she would volunteer as a gardener on Bannerman's Island which was an abandoned island on the Hudson River. But for the most part, she was jobless.
Second, Viafore put Graswald on his insurance policy as a domestic partner so she could take advantage of his health insurance. She also became one of the beneficiaries of Viacore's life insurance policy which amounted to $250,000.
Photo of Viacore and Graswald (Image Source)
The Drowning
On the day of the drowning in April 2015, Graswald remembered that she and Viacore had partied the night before and were both hung over.
They still decided to proceed with their kayaking trip where they would paddle to Bannerman's Island. The way forward was uneventful. Things only take a turn for the worse on the way back.
According to Graswald, it was very windy on the river and their kayaks were jostled causing Viafore to fall into the river where he drowned. The kayak also went underwater. 
Graswald did call for help. In the 911 call, she revealed that she was trying to paddle towards Viacore after he had fallen into the water. She then told the operators that the waves were strong and she couldn't swim or paddle towards him.
Rescuers eventually arrived and pulled Graswald out of the frigid 46 degree F water but Viacore was missing. Graswald was immediately taken to the hospital. 
The next morning, Viacore's family and the police started searching for him on the lake. The search went on for the next several days. They did find Viacore's blue kayak but there was no sign of Viacore himself. 
ln the meantime, despite the fact that Viacore was missing, Graswald's behavior took on an odd turn and started to look very suspicious.
The Investigation and Arrest
Family and friends of Viacore started getting very suspicious after Graswald started acting happy immediately after Viacore's drowning. There is a video on social media of Graswald excitedly doing cartwheels on the grass. She also went to bars and started singing in karaoke. 
The police also noted that Graswald was posting all kinds of happy pictures on social media. She even requested that the police investigators suspend their search for Viacore and have a drink with her. 
New York State Police Investigators Donald DeQuarto and Neil Moscoto were responsible for the investigation.
After 10 days without any results, the investigators decided to go to Bannerman's Island, the location of Viacore and Graswald's kayak trip. Graswald told the investigators that she would also meet them there.
At Bannerman's Island, Graswald became tearful and confessed to Investigator DeQuarto that she may have taken the plug out of Viacore's kayak. She also told him that she had made his paddle inoperable. 
She admitted that she wanted Viacore dead. She told the investigator that Viacore made sexual demands towards her. She was not happy with the lifestyle that she led with Viacore stating that there were threesomes and strip clubs. 
Graswald had basically confessed to the murder but the investigators were stymied because they had not recorded her confession on the island. 
Back at headquarters, they tried to get Graswald to confess to the crime again. However, she answered their questions vaguely and the interrogation went on for 11 hours. 
The 11 hours of interrogation became a sticking point later on for the defense who tried to claim that the police were trying to force a confession out of Graswald. 
Graswald was charged with second degree murder and Viacore's body was eventually recovered almost one month later. 
Graswald was given a light sentence and went to prison but was released after 32 months.
In an interview with 20/20 after her release, Graswald stated that she was innocent and that she never confessed to tampering with Viacore's kayak. When she was talking to the police, she had merely meant that she wanted to be free of Viacore's life.
In 2018, Graswald won a portion of Viacore's $500,000 life insurance payout. 
Graswald may very well have tampered with Viacore's kayak but the police made a grave mistake when they failed to record all the conversations they had with Graswald. They could not get the evidence or proof to convict Graswald of a more serious crime. In the end, she got away with it. 
Sources: ABC News,The Daily Mail (February 2019), True Crime Daily, NY Times, The Daily Mail (August 2018)