If you are planning on expanding an outdoor recreation business over the course of many years, then considering a great location might be a major factor when starting your new business. You might find yourself looking for a place that has a high demand over supply for your products or services. You could even be searching for a spot that has low competition for the road to quick success. Regardless, choosing a location that can reduce your overhead with a low cost of rent and supplies, as well as having a thriving and supportive local economy can go a long way with the growth of a new business.
Farmington, New Mexico is one such place that is up and coming as a hub for economic development and outdoor activities – making it an excellent choice if you are searching for a location to relocate and start your new outdoor recreation business.
Here are some reasons that make Farmington, New Mexico a great place for your business.
Central Location to Multiple States and Towns
Farmington is one of the largest towns close to the Four Corners region, with close access to Colorado, Utah, and Arizona. It is approximately an hour from Durango, three hours from Albuquerque, and four hours from Flagstaff. This can give a business quick access to materials and supplies from the capital of New Mexico while being a short distance from the vast mountains of Colorado. This can result in lower overhead for your business while being able to reach multiple target markets.
This town already holds a great number of medium-sized businesses that cater to vast target markets across the Four Corners regions. For example, Largo Tank & Equipment is one such business that has over 20 employees and builds custom trucking solutions for multiple target audiences. Since their business can hold a broad ranch of target markets, it makes them a perfect contender for a Four Corners location.
Great Outdoor Activities for Multiple Target Markets
Farmington has a great network of local mountain biking trails and is located at the intersection of the San Juan River and Animas River. While the Animas River is a well-known rafting destination with sectioned trips from Silverton all the way down to Farmington, the San Juan River also offers a longer season with trips in the fall and early winter since it is dam-controlled. The near town of Durango, Colorado, also offers incredible mountain biking as well as a grand selection of climbing routes. There is truly something for everyone when it comes to the outdoor scene in the Four Corners region.
Farmington makes it easy to have a location that offers affordable living while having close proximity to all these great outdoor destinations.
Low Cost of Living
It is a well-known fact that the cost of living in Colorado has gone through the roof. Also, the cost of food, gas, supplies, and materials has the "mountain tax" – becoming more and more expensive than other states due to the geographical location. Fortunately, a location like Farmington, New Mexico can offer a low cost of living while only being an hour away from the same luxuries as the Centennial State. A lower cost of living and lower overhead for your business might be just what you need to take your new outdoor business to the next level.
Economic Development and Outdoor Division of Farmington
Farmington has created a new outdoor division to support the economic development for new business owners called the Outdoor Recreation Industry Initiative. If you are considering this location for your new outdoor business, then the next step would be to contact the ORII and learn more about how your new outdoor recreation business can thrive in New Mexico.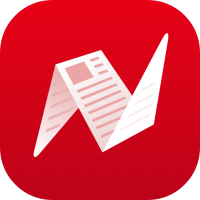 This is original content from NewsBreak's Creator Program. Join today to publish and share your own content.