When talking about amazing restaurants, mountain town dining is usually not the first thing that comes to mind. While your imagination might take you to the heart of a bustling city scene or an energetic nightlife, Durango is one mountain town that has its fair share of heavenly delicacies (or melt-in-your-mouth bar food).
The best restaurants in Durango range from exquisite fine-dining meals to brewpubs since there is always a time and place for different dining options to fit the mood or occasion. Here are the top picks from a local Durango guide.
11th Street Station
11th Street Station is more than your run-of-the-mill restaurant; it is a scene filled with historical décor, live music, food trucks, and custom-crafted cocktails. They took what used to be an iconic gas station and turned it into an exciting environment for both locals and tourists to dance, eat, and drink. While they have their own permanent food truck offering hand-crafted pizza, the rest of the dining options are often rotated with new and delicious food truck offerings.
If you had the chance to stop at only one place for food and drinks during your trip to Durango, then 11th Street Station is the restaurant for you.
Steamworks
Get ready to take your taste buds for a spin with the popular restaurant and brewery, Steamworks Brewing. While the wait time can stack up on the weekends, it is all worth it when you walk through the doors and smell the amazing aromas of hops and Cajun boils. Steamworks Brewing is known as the most popular restaurant in Durango, Colorado and it is for good reasons. Their prices are fair, and their food is a mix between chef-inspired creations and dishes you might find at a sports bar.
If you get the chance to check out this incredible location, make sure to try out the famous "Cajun Boil" and their popular "Third Eye" IPA. If you opt for a more standard dish like a sandwich or burger, then it is a requirement to try out the Cajun fries.
Eolus Bar & Dining
The name Eolus is inspired by the 14er mountain peak of the same name located outside of Durango, Colorado. Just like the mountain, it offers an incredible experience that will always be remembered. If fine dining is the route you want to take, then Eolus is the best name in Southwest Colorado. Each dish has been carefully crafted to include the perfect mix of ingredients to make for an unforgettable meal.
Also, they are known to have some of the finest custom cocktails in the Four Corners area. Each drink has been carefully selected and reviewed by the team to give a unique and fresh take on any of the traditional classics.
Local Tip: They also have the best burger in Durango with their use of local beef and expert pairings. Make sure to find out about their local burger night to take advantage of the best burger deal in La Plata County.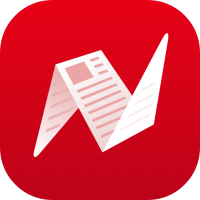 This is original content from NewsBreak's Creator Program. Join today to publish and share your own content.