Axie Infinity has seen tremendous traction since May of 2021. The following google trend graph shows the explosion of traction it has had. Axie Infinity has been riding the wave of NFT to success. In just 1 month, the AXS token went from $5 to $45. However, I do believe that the project will grow significantly more.
Out of all of the random crypto projects out there, Axie Infinity actually has some substance behind the coin's value. There are actually players in the game worldwide, enjoying themselves and making money. Some have made playing Axie Infinity their full-time job. I also want to remind everyone that the company only started in 2018 with a few developers, yet it has grown fast and furiously.
In Ho Chi Minh city, the company is based in Vietnam, where I was born and raised. This, even to me, is quite surprising because Vietnam was not a famous tech hub, but now it is a blockchain hub. I have seen a lot of strong blockchain communities in Vietnam. And we have powerful math and computer science talents, and so it does make sense. But Vietnam's government is tricky to work with, so I am not sure how this will play out in the long term because it is technically crypto, which is banned.
Check out this article I wrote on the Vietnam investment landscape: https://medium.com/darkbyte-newfinance/why-vietnam-is-the-best-country-to-invest-in-right-now-50e2119aff35.
Nonetheless, there is a lot of growth in this newborn industry — the gamer economy.
Sky Mavis is the parent company of Axie Infinity, where it is a technology-focused game studio. They create player owned-economies. It provides marketplaces for trustless trading of unique digital assets. And its infrastructure enables the products to reach millions of players worldwide.
Currently, Axie Infinity is the #1 game on Ethereum by daily, weekly, and monthly active players. Axie Infinity uses blockchain technology and incentive design to evolve the traditional gaming world to create a digital nation. To me, this is the first of its kind of metaverse. Although it is still in early access, the game has generated over $4M in revenue. This is a way to gamify blockchain.
Since 2018, I have been trying to find ways to monetize blockchain. I looked at real estate, healthcare, supply chain, to life sciences. It eventually led me to believe that the best application of blockchain is only financial — which is crypto. While that continues to hold, I am excited to learn about Axie Infinity. It just makes a lot of sense to me.
Combining everything I have researched so far, I believe the future with being a digital copy of the physical world into the virtual world. We already have all of the components to do so. We have a blockchain that essentially can allow virtual items to have an intrinsic value due to their immutability. We have VR headsets and AR to allow us to enter the digital world. We have cryptocurrencies that allow for the transfer of value. We can have social media to connect. We can essentially teleport anywhere in that world.
This makes me want to create a game where you are an NFT, and it is social media app represented by yourself. I would definitely play that game (Clap if you would too).
Can we combine creator economy and NFT together as Axie Infinity did? That is what I want to know.
Back to Axie Infinity
"Axie Infinity is a Pokémon-inspired universe where anyone can earn tokens through skilled gameplay and contributions to the ecosystem. Players can battle, collect, raise, and build a land-based kingdom for their pets. All art assets and Axie genetic data can be easily accessed by 3rd parties, allowing community developers to build their own tools and experiences in the Axie Infinity universe. Although Axie is still in early access, Axie is ranked the #1 Ethereum game by daily, weekly, and monthly active users. It has generated over 6,400 ETH in revenue (2M+ USD) so far. While Axie is a fun game, it's also taken on characteristics of a social network and jobs platform due to the strong community and play to earn opportunities that have come from its early success." — Axie Infinity LinkedIn.
Sky Mavis has raised $7.5 million in Series A funding, with Mark Cuban, 500 start-ups, Konvoy Venturers, Derek Schloss, and Stephen McKeon.
Recently, the developers have been able to switch from Ethereum blockchain to their own sidechain called Ronin. Transactions were made faster, while gas prices were reduced to a negligible level.
You can get the reward Axie Infinity Shards (AXS) for staking the tokens. AXS also acts as governance tokens for the Axie universe to allow users to participate in key votes. In this way, players are motivated to hold on to their tokens, which creates a substantial backing for AXS's market value. A special treasury was designed for storing fees, sales profits, and a portion of staking rewards.
I absolutely love their business model because it is incredibly innovative. Currently, it is getting revenue through Axie Sales, Land Sales, Breeding fees, and Marketplace fees. But the exciting thing is its vision to become a Game-as-a-Service model where new features will be introduced. "Axie can potentially earn revenue from selling Axies, Land, cosmetics, and in-game consumables. Additionally, there will be fees when players want to level up their game characters, play in tournaments, and craft new assets. " — Axie Infinity Whitepaper.
The Community Treasury will begin to accumulate fees once the staking dashboard is enabled. All the fees and revenue generated by Axie Infinity will be placed in the Community Treasury which is governed by the AXS holders. — Axie Infinity White Paper
"The primary fees in the Axie universe are breeding fees, paid in AXS, for breeding Axies, and a 4.25% Axie Marketplace fee taken from successful sales of Axie NFT assets: Axies, land, and land items." — Axie Infinity.
Organic traction from content creators
Axie Infinity has gained the network effect through core developers and users work together to grow the network (like miners and Bitcoins). It is now one of the strongest games in NFT but is still small compared to conventional games, meaning there is amazing room for growth. Content creators have started to pick up on this and play on Axie Infinity. Not only do they make money from views but also playing, quite a lucrative job.
It also has been getting a lot of press from successes from the game, the rise of crypto recent bull run, and investments from major investors like Mark Cuban. Because the game is inspired by my and many others' childhood favourite game mechanism, pokemon, it is no surprise that people have loved it.
Part of the decentralized world
I have mentioned in my previous articles why I believe we are moving towards a decentralized world, especially now that has been accelerated by Covid 19. And Axie Infinity has been doing exactly that.
Axie Infinity's vision is to evolve into a community-owned decentralized organization (like Ready Player One). This process occurs as AXS is distributed among players and stakers, with Sky Mavis's ownership becoming less concentrated over time. The Sky Mavis team will vote with the locked Play to Earn and Staking reward allocation. This will prevent hostile actors from disrupting the ecosystem during the early and crucial phases of development. They hope to have no longer the majority vote by October 2023.
More dashboards: https://dappradar.com/ethereum/games/axie-infinity
Overall, I think Axie is a fun and educational way to introduce the world to blockchain technology. The original team members met playing crypto kitties because it was the first thing in blockchain other than speculation. After that, they work on Axie to introduce the magid of Blockchain technologies to billions of players.
We will see work being gamified in the future, and that work and play will become one. We already see learning being gamified with Duolingo. Back when I was young, in the early 2000s, playing games is bad because you would get yelled at by your parents. But all of the smartest kids I know play video games. It actually practices problem-solving skills and allows to learn through failing. As I grow up, I see games start to become heavily monetized in different ways. Their gaming leagues where you can win money, you can become content creators like PewDiePie, you can stream on Twitch, or more, create your own game on Roblox. And Axie Infinity has opened a new door for the gamer economy where you can play to earn.
I'd love to work on a project like this with someone, but more social media and sims combination.
Reference
Future revenue streams
Edit descriptionwhitepaper.axieinfinity.com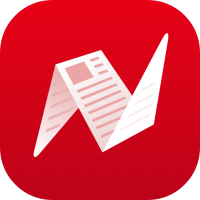 This is original content from NewsBreak's Creator Program. Join today to publish and share your own content.