Susan Osborne and her 14-year-old son, Evan Chartrand have been missing from Wetumpka, Alabama since May 2017. While there are many speculations of what may have taken place, there still have not been any arrests in the case. They were reported missing initially by Susan's mother because it was completely unusual for her daughter to just "fall off the map".
Susan and Evan went missing after there was the discovery of some emails that revealed that her husband Jerry Osborne may have been leading a double life. The emails that Susan found were between her husband and other men. One of the emails contained a link to her husband's profile on Boyscort.com. When law enforcement arrived at the residence of Susan and Evan, they observed Susan's car parked in the driveway, and that her husband, Jerry Osborne was clearing out the house while deep cleaning the inside of the residence. Some neighbors stated that they even observed Jerry burning items from the home in the backyard. When law enforcement began to question Jerry, his story did not add up. Jerry was deep cleaning again when they returned the next day with a search warrant to search the residence. There was also a very elaborate security system within the home and Susan's mother thought their abduction may be caught on camera. When law enforcement asked about the camera system Jerry stated that he had gone through and replaced all the cameras.
Susan's best friend Hollie felt that Susan had a hard time leaving Jeff for two reasons: his controlling nature and a sense that he was "all she had". Hollie also has mentioned that there were several times where he had control of her phone and was very controlling about where she went, as he often took her there himself whenever her and Hollie would meet up. Currently there are blood tests being completed on blood that was found in several locations in the home with luminol. Those results are still pending at this time, but law enforcement feels that it would help to make a huge break in the case in the near future. If you have any information that could help this case, contact Elmore County Secret Witness Line at 334-567-5227.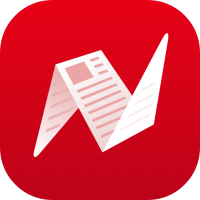 This is original content from NewsBreak's Creator Program. Join today to publish and share your own content.