Fort Hood Army Base located in Fort Hood, Texas has been at the center of numerous deaths, missing persons cases, and homicides lately. The year 2020, was one of the deadliest years in Ft. Hood history. Ft. Hood is known to have lots of systematic errors and failures that have been taking place for quite some time on the base amongst leadership. After the elimination and firing of several senior officials in both leadership and CID, there are still quite a bit of investigations that are currently being worked without any potential leads. Families are angered and constantly searching for answers and feel as though there is no hope in getting to the bottom of the cases of their loved ones.
One case that is still currently under investigation, is that of Ft. Hood soldier, Gregory Wedel-Morales. Gregory went missing from Ft. Hood in mid-August of 2019. At the time that he went missing, he was reportedly getting out of the military within a matter of days. When the Army located his abandoned car in January 2020, but not him, the Army ruled that he had gone AWOL (Absent Without Official Leave). However, their conclusions were nowhere close to the truth. The Army informed his family that they were pretty much closing the case because there was nothing further that they could do as he was an adult who went missing without any suspicions.
Months later, in June of 2020, the Army Criminal Investigation Command, also known as CID, received tips that Gregory's skeletal remains were in a shallow grave approximately four miles from Ft. Hood. CID then reached out to the family and informed them that the remains of Gregory had been located and reversed his AWOL status so that he may have a proper military funeral. The family was initially denied the right to a proper military funeral since CID believed that Gregory had gone AWOL. The case was then reversed from missing persons to homicide. All of Gregory's remains were not initially collected from the scene as expected from CID. While search teams were looking for another missing soldier days later, named Vanessa Guillen, more of Gregory's remains were found that were left behind by CID. While a friend of Gregory's was visiting Gregory's memorial spot, even more of Gregory's remains were found. Initially law enforcement refused to collect the evidence because it was located by a civilian. However, records indicate that the evidence later was obtained by law enforcement and sent off for analysis. There are still so many unanswered questions, and the family is still fighting hard every day for justice in this case. If you have any information concerning this case, please reach out to Crime Stoppers at 254-526-8477.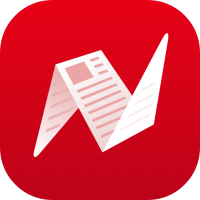 This is original content from NewsBreak's Creator Program. Join today to publish and share your own content.