California hasn't had a Republican governor in more than a decade, and it seems easy — especially to residents in its deeply blue coastal cities — to assume the state will remain a Democratic stronghold.
But the growing resentment among Republicans, coupled with apathy from the voter base that gave Gov. Gavin Newsom his popularity, may hand the governor's seat to right-wing talk radio host Larry Elder, the leading candidate in California's gubernatorial recall race on Sept. 14.
Elder, described by Newsom as "even more extreme than Trump," has said he wants to abolish the concept of a minimum wage, believes employers should ask their female employees when they plan to have children, and opposes birthright citizenship as well as naturalization for undocumented youth.
Also key to the proponents of Gavin's recall is Elder's promise to repeal mask and vaccine mandates. As the pandemic dragged on over the past year and a half, anti-mask and anti-vaccination conservatives grew increasingly frustrated with state's public health restrictions, which contributed to the devastation suffered by small business owners throughout the pandemic.
Despite Newsom's history of performing well in political polls, and perhaps because of this, the governor may fail to energize his supporters to turn out and vote. The recall campaign began in November, but Newsom launched his "Vote No" campaign just this month — days before mail-in ballots were set to arrive at voters' residences.
A poll by CBS News this month found 72% of registered Republican voters were "very motivated" to cast their ballot in the recall race, compared to 61% of Democratic voters. More than 95% of those polled who plan to vote "yes" on the recall said they "oppose Newsom and the job he's doing," while a majority also cited opposing the Democratic Party and getting a Republican governor as motivations.
Within the past month, however, Democrats have grown increasingly concerned about the possibility of a successful recall. Infographics and tweets are circulating on social media platforms, urging liberal voters to fill out their ballots and warning of what a governor like Elder could mean for California.
President Joe Biden has also issued a statement urging voters to support Newsom in the recall and plans to head to California to help campaign ahead of election day. Other prominent politicians have spoken out about the race, too, signaling the extent of the party's unease.
Newsom is also traveling through communities in efforts to reconnect with small business owners, as well as to rouse his own voter base: the challenge for him is not a lack of support — Democrats have the advantage in pure numbers — but rather, a lack of awareness and drive to vote in an election Democrats had not initially expected to gain traction.
In an interview with KPIX 5 a week ago, Newsom said he hopes to incentivize them by "[reminding] them what's at stake" if a new governor reverses progress made toward controlling COVID-19 and its variants.
"I just don't want to turn the page to a dark playbook that is literally putting people's lives at risk and our kids' education at risk," Newsom said.
Follow Angela Yang on NewsBreak.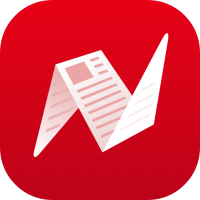 ...