CLEVELAND, OH - Looking for delectable dishes for your family reunion, friends coming over, having a celebration, or you just want to show off your cooking prowess to your loved ones? Cleveland's Bertman Original is going to share their recipe for boneless pork with pretzel crust and honey mustard. This recipe serves six people and it's great to be paired with any kind of side dishes such as sauerkraut, mashed potato, or creamed spinach. So grab your apron and start cooking!
Here are the Ingredients:
* 6 pieces of boneless pork (preferably pork chop or skin off pork belly)
* 1/2 bag (1 cup) of Onion Pretzels
* 2 large eggs
* 1 tbsp Dijon Mustard
* 1 tbsp butter or spray release for pan
* Salt
* Pepper
* Coriander
* Red Pepper flakes for heat (optional)
Honey Mustard Sauce:
* 1/2 cup Bertman Original Ball Park Mustard
* 1/4 cup honey
Here's a way to cook it:
Before cooking, dry brine the pork with salt and put them in the fridge overnight. crush the pretzels into crumbs with any tool you have and set them aside. Whisk the large eggs with Dijon in a bowl. Pour the pretzel crumbs into a plate. take the pork from the fridge and season them with the remaining dry ingredients. Dip the seasoned pork in egg/mustard mixture and then dip them in pretzel crumbs.
Bake for about 20 minutes at 350 degrees on a buttered or sprayed oven-proof pan (fat side up). Serve with a honey mustard sauce on the side. To make Honey Mustard Sauce, combine mustard and honey in a mixing bowl and serve.
There you have it, boneless pork with a pretzel crust. Also note that on a date night, this dish also pairs great with full-bodied white wine, such as Chardonnay, or Light red, such as Pinot Noir. Hope you get this recipe a try.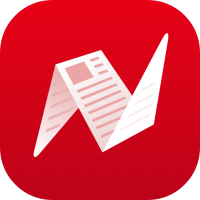 This is original content from NewsBreak's Creator Program. Join today to publish and share your own content.