CLEVELAND, OH - On October 30th, the Rock & Roll Hall of Fame induction ceremony will take place. It's better to familiarize yourself with the inductees before attending the ceremony. And today, the inductee we'll be highlighting is Kraftwerk.
Kraftwerk is the basis upon which every electronic dance music and synthesizer-based rock is built. The group was part of a new wave of German musicians exploring the intersection of rock & roll and the avant-garde and was founded in Düsseldorf in 1970 by Ralf Hütter and Florian Schneider.
They conceived and produced all of the band's music from their self-built Kling Klang Studio. Their fourth album, Autobahn (1974), signaled the beginning of something new after three early experimental albums. Through the use of synthesizers, vocals and vocoders, conventional instrumentation, and intricate multitrack recording, the 22-minute title track took the listener on an electronic musical journey and marked an innovative application of technology.
Trans-Europe Express, released in 1977, established Kraftwerk as a synthesized quartet, and the title tune included some of the most unusual rhythms and synthetic sounds ever recorded. The record was rapidly adopted by New York City's nascent hip-hop community, and DJ Afrika Bambaataa built his hip-hop hit "Planet Rock" (1982) on Kraftwerk's melodic beats.
The band laid the groundwork for modern electronic music (including Chicago house and Detroit techno) — it simply wouldn't exist without them. From New Order's use of "Uranium" in their masterpiece "Blue Monday," to JAY-"Always Z's Be My Sunshine," and Coldplay's "Talk," Kraftwerk has been sampled widely.
In acknowledgment of their contributions to avant-garde art, Kraftwerk was invited to perform for a series of multi-media 3-D performances of their catalog albums 12345678 at the Museum of Modern Art NYC and the Tate Modern London with their iconic robots. Kraftwerk has been, and will always be, "Music Non-Stop."
Tickets are still available; to purchase, click here.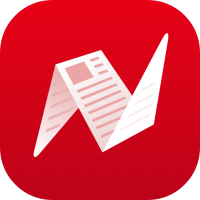 This is original content from NewsBreak's Creator Program. Join today to publish and share your own content.