CLEVELAND, OH - Ohio Beef Council shares their recipe on classic beef kabobs. This dish only takes 30 minutes to make, so this can be a good dish to make when you need a quick meal to cook because you have loved ones coming over.
Here are the ingredients:
* 1 pound beef (you can use top sirloin, tenderloin, or ribeye).
* 1 medium red, yellow, or green bell pepper, cut into 1-inch pieces
* 1 medium red onion, cubed
* 8 ounces mushrooms
* Salt and pepper for taste
* 2 tablespoons olive oil
* 1 tablespoon chopped fresh oregano or 1 teaspoon dried oregano leaves
* 2 cloves garlic, minced
Here's a way to cook it:
Cut your choice of beef into 1-inch chunks. In a large mixing bowl, combine the wet and dry ingredients. Beef, mushrooms, bell pepper pieces, and onion pieces should all be added. Toss them once they've been placed in a bowl to ensure they're equally coated.
Thread beef and vegetable pieces onto eight 12-inch metal skewers in alternate directions, leaving small gaps between them. If you don't have any metal skewers, bamboo skewers can be used instead. To avoid scorching the skewers, soak them in water for 10 minutes.
Over medium, ash-covered coals, place kabobs on the grid. Cover and cook kabobs for 8 to 10 minutes (or 9 to 11 minutes on a prepared gas grill) for medium-rare (145°F) to medium (160°F) doneness, rotating once. Season the kabobs with salt to taste.
To broil, set the kabobs on a rack on a broiler pan, 3 to 4 inches from the flame. Broil, flipping once, for 9 minutes for medium-rare or 12 minutes for medium doneness.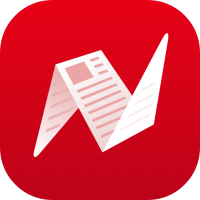 This is original content from NewsBreak's Creator Program. Join today to publish and share your own content.