CLEVELAND, OH - Be prepared for the next food tour in Cleveland. Book in advance with the cost of $82.00 per adult. You can reserve now and pay later by booking on this site.
If you're not sure you can cancel within up to 24 hours for a refund.
With this tour, you can experience the tastes and culture of Cleveland's most popular neighborhoods, with a guided walking tour through Ohio City. You can savor local favorites and seasonal treats as you visit the culinary hot spot and unique restaurants of Cleveland.
As you do the tour, you can learn about the historic West Side Market and the Ohio City Farm. You can also learn about the best local eateries from the locals.
The tour will be an afternoon walk through Cleveland's vibrant food neighborhood, which is home to the West Side Market landmark. You can taste signature menu items and local favorites at each shop. The Cleveland food walk also gives you access to eateries with unique local seasonal items, made with traditional ingredients.
You can visit the local brewery with a locally sourced menu, gourmet Mexican bistro with their cocktails, any classic and eclectic neighborhood menu, ice cream shop, etc. You can also visit the local butcher and grocer, and have the opportunity to take home some items. This food tour has a reputation of being Cleveland-owned and operated.
The ticket includes lunch, you can sample house specialty and a local favorite at each shop and stops along the tour. The tasting combine makes up more than a typical meal. You can drink pairings at 2 of the tasting spot.
This tour will be wheelchair accessible, stroller accessible, service animal allowed, and near public transportation.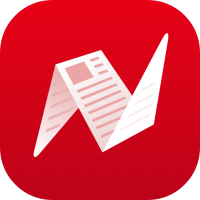 This is original content from NewsBreak's Creator Program. Join today to publish and share your own content.