Cleveland, OH – The co-working space the Beauty Shoppe and its accompanying café Foyer, both located in the Seymour building were closed last year. Now with a new operator, Matt and Laura Ashton are planning to open Lekko Coffee, a new café located at 2529 Detroit Ave. this Thursday. "I've been knocking on the door since last November, and I've been in the space since March," said Matt.
Attracted to its bright, contemporary space, he and his wife find this spot ideal because of its location as it is surrounded by many new residential developments and more are seen coming online each day. "All these people are right in the demographic of people who go out for specialty third-wave coffee," said Matt.
Matt, in terms of experience, has worked at places such as Solstice Coffee Roasters, Rising Star Coffee Roasters, and Passenger's Café and these have sustained his true vocation as a classical musician. Taking classes, reading books, and getting started on his own equipment, he finally expanded into home roasting. The beans that will be roasted will transform into standard coffee drinks such as drip and pour-over coffee, espresso, cortado, latte, cappuccino, cold-brew, and iced coffee. These will be accompanied by seasonal specialty drinks including pumpkin-spiced coffee flavored with homemade syrups.
Apart from the coffee menu, the café will offer quick breakfast items, protein muffins, and pastries that will be supplied by food partners. They also plan to add a lunch menu later on. Planning to debut with breweries such as Forest City Brewery, Bottlehouse Brewery, and Noble Beast, beer drinkers will be seeing the Lekko name as they will soon produce products including Lekko Coffee Stout, Lekko-based Cocktails, and Coffee Milk Stout.
"One of the first things we did was creating the name, a mission statement, and core values," said Matt. "Our first core value is demonstrating that treating people right is the best practice. We believe in making sure that everybody is taken care of across the supply chain, from farmers to employees.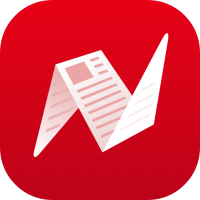 This is original content from NewsBreak's Creator Program. Join today to publish and share your own content.