COLUMBUS, OH - Steve Trotta, a physical therapist for Ohio University Therapy Associates, and his certified therapy dog companion Halle, a 9-year-old Golden Retriever, have been providing support service for tired frontline workers at OhioHealth.
During the ongoing COVID-19 pandemic, OhioHealth O'Bleness Hospital had to make changes to their policies regarding volunteers and had to pull back hospital volunteers from their works to ensure their safety including the patients. Steve and Halle were among the volunteers who had to stop their dog therapy service in the hospital.
"When the COVID-19 pandemic began, we had to ask our volunteers to stay safe, which meant staying home," said Rhonda Dixon, chief nursing officer for O'Bleness Hospital. "That was a difficult decision, because as much as we rely on our volunteers, our volunteers enjoy the camaraderie at the hospital and the satisfaction of giving back."
Knowing this, Steve and Halle proceed to change their approach to stay contributing to those in need during this hard time. After they talk to the hospital officials, it was decided that they would assume a new role as support for tired frontline workers.
"Steve and Halle went above and beyond, learning our new safety protocols and meeting our system's criteria to become 'resilience therapy' providers for our associates," said Dixon.
On August 25, Steve and Halle are honored with the OhioHealth O'Bleness Hospital Service in Excellence Award for their new role in providing relief to hospital and clinic workers in OhioHealth.
"I am extremely grateful and honored that Halle is appreciated for the joy, calming nature, and general happiness she brings when performing her therapy dog duties," said Trotta.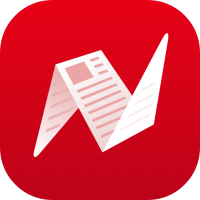 This is original content from NewsBreak's Creator Program. Join today to publish and share your own content.