CLEVELAND, OH - The City of Cleveland is looking for a Manager of Recreation. The salary range for this position is $39,520.00 - $91,520.00 per year. The vacancy of this full-time job will close on September 6, 2021, at 11:59 PM Eastern.
The main job description for Manager of Recreation is to supervise the operations of the City of Cleveland Division of Recreation program area. Establish program area service and ensure its implementation. You will work under the supervision of the management.
The duties listed below are only illustrations of some of your works that may be performed during your duties. Other duties not included in the list are not meant to be excluded if the works are similar.
Train and supervises staff activities.
Create records and prepares operational reports.
Help the recreation staff in coordinating, program planning, and organizing leisure time activities in local recreation facilities.
Prepare orientation program for recreation staff according to recreation facility operational procedures.
Ensure the condition and safety of buildings, grounds, and equipment.
Act as representative during the community, civic, special youth, and other meetings.
Required qualification:
Possess High School Diploma or General Educational Development (GED).
Bachelor's Degree or higher in any field.
Minimum four years experience as Recreation Center Manager is preferred.
Minimum four years experience in pool operations, performance and visual arts programs manager, league administration, rule interpretation, tournament bracketing, and officiating organized sports.
Possess one or more of the following certifications: Lifeguard, Lifeguard Instructor, Water Safety Instructor, CPR/AED, Lifeguard Instructor Trainer, Certified Pool Operation, and Water Exercise Instructor.
Knowledge in general maintenance and various pool filtration systems.
If you are interested in applying for the position, visit governmentjobs.com and submit a copy of a valid photo ID and other required documents.
For more information regarding benefits and other work-related questions, please contact 216-664-2493.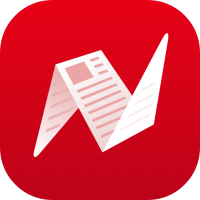 This is original content from NewsBreak's Creator Program. Join today to publish and share your own content.