CLEVELAND, OH - Cleveland State University has appointed Dr. Phillip "Flapp" Cockrell as Vice President for Campus Engagement, Diversity, Equity, and Inclusion.
Dr. Cockrell will be responsible for assisting CSU students who need support services including the offices of Residence Life, Health & Wellness Services, Counseling Center, Disability Services, Multicultural Student Affairs, Veterans Center, LGBTQ Office, Women's Center & Student Center, Title IX Coordinator, the Office of Institution Equity, and the Office of Inclusion and Multicultural Engagement.
Dr. Cockrell previously served as Vice President for Student Affairs and Vice Provost at the University of Toledo. His experience in enhancing the student potential and help students in need will be keys to helps CSU grow as an affordable and accessible institution.
"We couldn't ask for a better leader to spearhead these key university priorities that are essential to our growth," said CSU President Harlan Sands. "As a first-generation college graduate who has spent his entire academic career working in service to students most in need, Dr. Cockrell has a profound, personal understanding of the many challenges facing today's diverse group of high school graduates, graduate students, and adult learners."
CSU recently stated that they plan to adds 4,500 additional students and 200 new faculty members by 2025 as part of CSU 2.0 initiatives. This multi-million-dollar initiative will be invested in research, faculty positions, and initiatives to advance student success, improving existing programs, and establish connections.
"I am very excited to join President Sands and the strong leadership team he has assembled," Dr. Flapp said. "The bold CSU 2.0 plan reflects the kind of values and focus I believe in, and I look forward to working with the CSU faculty, staff, and students as we advance educational access and affordability in northeast Ohio and beyond."
Dr. Cockrell's role as the Vice President for Campus Engagement, Diversity, Equity, and Inclusion will be critical in ensuring CSU as a strong and accessible educational institution in Northeast Ohio.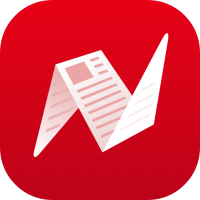 This is original content from NewsBreak's Creator Program. Join today to publish and share your own content.