Cleveland, OH – Rep. Rodney Creech, an Ohio House Representative attended a protest outside a Miamisburg hospital that recently made an announcement that caregivers are required to get the vaccination because of COVID-19. He stated that vaccines are a personal choice and that an employer's place to require them while joining this demonstration. Representing Preble County and part of Montgomery County, Creech is a first-time legislator.
He denied being described as an anti-vaccine but he falsely claimed there is no such evidence that COVID-19 vaccines will save lives. He stated that he is certain that deaths as a result of COVID-19 are over-counted and that he will not be putting any 'poison' into his body.
99% of patients admitted to the hospital with COVID-19 symptoms were all unvaccinated according to a study done by the Cleveland Clinic. This finding has proven consistent in statewide and federal data but this hasn't swayed Creech.
"If those people are in the hospital, and they chose not to be vaccinated, I support them," said Creech. "It's a personal choice; it comes down to their choice. Maybe they feared the vaccine more than they do getting deathly sick from the virus."
This protest took place outside the administrative offices of Kettering Health, one of the three related protests outside hospitals that decided to mandate COVID-19 vaccination for its entire staff.
He also stated that in the upcoming weeks, he expects an exodus of nurses and doctors refusing to get vaccinated. Although this mandate revolves around the relationship between the employee and the employer, Creech said that these are government-controlled policies. "The government is letting everyone do their dirty work," said Creech. "That's what employer mandates are for."
The legislation was passed by lawmakers earlier this year that forbade schools and universities from requiring students to get vaccines that have not yet been approved by the U.S. Food and Drug Administration. Broader legislation is also being considered by the House Health Committee that would outlaw vaccine mandates from any employer including hospitals and nursing homes. It would also forbid insurers, governments, and any other form of incentivizing or asking a person's vaccination status.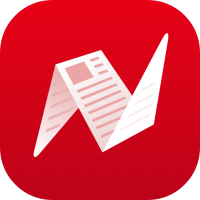 This is original content from NewsBreak's Creator Program. Join today to publish and share your own content.