Cleveland, OH – Students of the Cleveland Metro School District know firsthand how they were impacted by the COVID-19 pandemic in their way of learning and interactions with their friends. And they are not alone as students across the globe are also dealing with the digital divide and remote learning. Lee Buddy Jr., Principal of Wade Park School stated that some of his students participated this month in a five-day online conference called 'Learnit Live' where it features global education leaders driving a change for their communities whilst building a 'new normal' for those learning.
"I am excited that I was able to bring some of my scholars with me during this virtual conference," said Buddy. "It gives me an opportunity to learn from other districts and share our best practices." "The Future of Learning" was this year's theme where educators from nations such as the United Kingdom, United States, France, India, and Ghana discussed topics from re-engaging learners to extending education to areas that are the hardest to reach.
A recorded video of current and former Wade Park students played during the conference. Each person wrote a message about what learning in the future would look like to them. "I envision the future of learning to be filled with new technology and new learning techniques," said Layla, a Wade Park student. "Students will have iPads, laptops, and 3D printers. By utilizing these tools, my teachers will provide personalized instruction with targeted assignments." "Children have to sit in front of a computer for long periods, and after a while, it is hard to focus," said another student. "The second is internet access. Some children may not have a strong reliable internet connection."
The District made efforts to provide devices and hotspots for CMSD students after Gov. Mike Dewine shut down the school buildings to help stop the spread of COVID-19 according to Buddy. "I will never forget the day," said Buddy. "We started to mobilize all the devices in our building. We had 50 iPads for 500 students."
Buddy stated that while some students thrived in virtual learning, others struggled. But the District was able to adapt to the new situation. "CMSD has done some great work in providing technology and access to families," he said. "They are also providing opportunities that allowed our scholars to be able to speak about them on a global stage."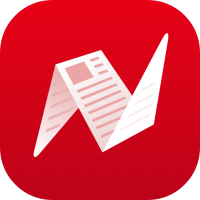 This is original content from NewsBreak's Creator Program. Join today to publish and share your own content.