KENT, OH - On August 24, the Kent State Golden Flashes received the Mid-American Conference Institutional Academic Achievement Award, as they manage to earn a department-wide grade-point average (GPA) of 3.447 for the 2020-21 academic year.
The Kent State Golden Flashes student-athletes achieved a term GPA over 3.0 in the past 18 semesters. 15 of 17 Golden Flashes teams rank among the top four in the MAC in GPA for the 2020-21 academic year.
"We strive for competitive excellence both within and outside of the classroom. I could not be more proud of the hard work and efforts of our student-athletes over the 2020-21 school year," shared Director of Athletics Randale L. Richmond. "This school year presented challenges like never before, and our student-athletes answered the call. I would also like to commend our Academics support staff for ensuring our student-athletes were able to thrive in the midst of adversity."
The Men's basketball, field hockey, men's golf, and wrestling teams all led the conference in their respective sport, with the Gymnastics team achieved the department's highest GPA with 3.806 GPA.
The women's basketball, women's cross country, field hockey, men's golf, women's golf, lacrosse, soccer, and softball reached more than 3.60 GPA.
"Throughout the pandemic, our student-athletes took the lessons they learn daily on the playing field and adapted them to the classroom," said Angie Hull, Associate Athletics Director for Academic Services. "They adjusted and strategized their academic habits to meet the demands of virtual learning. Just as they would with their sport, they used perseverance to overcome obstacles. This award is evidence of their success and the support system of coaches and academic staff who supported them along the way."
This marks the first time Kent State received the MAC Institutional Academic Achievement Award. This award is given annually to the MAC school with the highest GPA for student-athletes in league-sponsored sports for each academic year.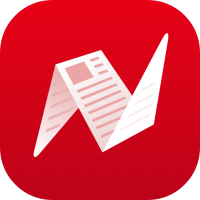 This is original content from NewsBreak's Creator Program. Join today to publish and share your own content.