CLEVELAND, OH - The City of Cleveland is looking for a Web Developer. The salary range for this position is $31,200.00 - $97,760.00 per year. The vacancy of this full-time job will close on September 10, 2021, at 11:59 PM Eastern.
The main job description for a Web Developer is to assist in the development implementation of complex Web applications for the City of Cleveland Public Utilities. You will work under the supervision of the management.
The candidate should be proficient in HTML or other programming languages such as XHTML, CSS, and JavaScript. The candidate should possess system analyst and web designing skills.
The duties listed below are only illustrations of some of your works that may be performed during your duties. Other duties not included in the list are not meant to be excluded if the works are similar.
Manage Active Server Pages (ASP), JavaScript, XML, XSLT, SQL, etc.
Produce cross-browser, cross-platform, modular, and reusable code.
Responsible for web designing.
Required qualification:
Possess High school diploma or General Educational Development (GED).
Bachelor's degree or higher in Computer Science, Engineering, Business, or other related fields.
Possess a valid State of Ohio Driver's License.
Minimum five years experience in the web development field with Windows NT and/or UNIX platforms.
Knowledge of Microsoft technologies such as ISS, VBScript, COM, ADO, etc.
Familiar with current Internet standards, including Web browsers and browser specifications.
Able to operate photo editing software (Adobe Photoshop, Paint Shop Pro) and drawing software (Macromedia Freehand, Adobe Illustrator, Corel Draw).
Knowledgeable in networking technologies, including security and encryption on the Internet.
If you are interested in applying for the position, visit governmentjobs.com and submit a copy of a valid photo ID and other required documents.
For more information regarding benefits and other work-related questions, please contact 216-664-2493.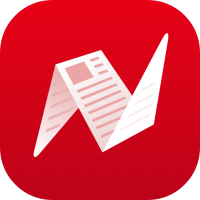 This is original content from NewsBreak's Creator Program. Join today to publish and share your own content.