Cleveland, OH – Located at 19565 Detroit Rd. Brunswick, OH 44212 Ohio Pie Co. is now open to the community. Two and half years ago, shop owner Nick Robson opened the first shop and described its pizza as "a little bit buttery, mid-thickness crust that can hold up to a good amount of sauce, a good amount of cheese, and a good amount of toppings." "I sort of borrowed elements from shops around the country that I loved to come up with my own dream Frankenstein pizza," said Robson.
Robson's ideal adaptation includes qualities like thin-but-not-too-thin crust, subtly sweet sauce, edge-to-edge cheese, and square-cut round pie. Customers are welcomed to design their pizza from a list of toppings or with a specialty pie such as a double-pepperoni Heartburner, the Firebird starring Buffalo chicken, and blue cheese.
The Original Ohio Style Pizza is baked with their signature cheese blend and drizzled with homemade garlic oil, a round pie, square-cut, cheese to the edge finishing with their trademark Ohio Style sweet sauce. Their normal toppings include Pepperoni, Italian Sausage, Ham, Salami, Pineapple, Mushroom, Green Pepper, and Black Olive, and a fancier topping includes Chicken, Ricotta Cheese, and Peppadew Pepper. Vegan toppings are also on the menu such as Vegan Cheese Blend, Vegan Sausage, Vegan Pepperoni, and Vegan party Sauce. Specialty Pies include The Heart of it All, Bio-Dome, Basic B, Firebird, Piggy Bird, Burly Boy, HeartBurner, Paradise, and Vegan Specialty Pies such as Earth Crisis and Vegan Firebird. Apart from that, they also offer Salads, Party Bread, and Cookies.
They will also offer brunch pies which will be served on weekend mornings and star breakfast-appropriate toppings like scrambled eggs, bacon, and potatoes with everything on top of a bagel crust with cream cheese white sauce.
They will be open from 4 to 10 p.m. Tuesday through Sunday. For more information, you can call at 330-741-4117 or visit their website at www.ohiopieco.com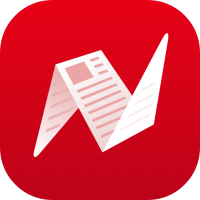 This is original content from NewsBreak's Creator Program. Join today to publish and share your own content.