Cleveland, OH – The 2021 Cleveland Mayoral election is underway with early voting. Cleveland's longest-serving Mayor of all-time, Frank Jackson, announced three months ago that he would not be seeking a fifth term as his fourth term was dominated by personal scandals and exigencies of the COVID-19 pandemic. He will be leaving behind a city that is ranked first in the nation in poverty and last in social and economic mobility for Black women. Only 36% of the city's population has been vaccinated due to underfunding of the public health department. The next Mayor will inherit this mess. Seven candidates running for Mayor, including Justin Bibb – nonprofit executive, Ross DiBello – West Park Attorney, Basheer Jones – Ward 7 Councilman, Kevin Kelley – City Council President, Dennis Kucinich – former Mayor and Congressman, Zack Reed – Ward 2 Councilman, and Sandra William – State Senator.
Through the scorching heat and swarming downpours of July and August, they all have been hammering the sidewalk like mad attending forums, debates, backyard meet-and-greets, policy discussions, podcast interviews, community events, and canvassing from Ward 1 to 17 as they hunt down one of the two top spots in the primary.
Six out of the seven candidates are regarded as legitimate contenders and only two of them will advance to the November General. Because there is so much to like and dislike about all the candidates, the race is seen as unpredictable. 20% of respondents said that they remain undecided according to the commissioned poll. 20% of respondents identified Kucinich as a top choice and Kelly, Bibb, Jones, and Reed are all between 11 and 13 percent.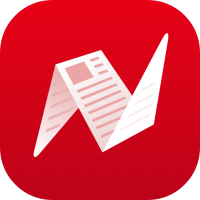 This is original content from NewsBreak's Creator Program. Join today to publish and share your own content.