Cleveland, OH – Last week, the Cleveland City Council officially voted to alter its rules and grant access to public comments at its Monday meetings. A framework is now in place in two minor amendments and the council is expected to begin allowing comments at their September 20th meeting.
The first change states that "by following per under rules and procedures established by the Clerk of Council, any person may be heard during that portion of a regular meeting set aside for public comment". The second change states that that portion set aside will be a regular slot in the meetings' order of business.
These stunned activists from the Cleveland for Public Comment (CPC) when they saw the draft of the language because what would have taken more than line edits had taken months to do by the Council President Kevin Kelley.
A press release was sent out later along with additional details on the procedures containing many of the provisions that the CPC was convulsing since the beginning. As stated in the release, these procedures will allow the public to register to comment. This not only includes Cleveland Residents but the public in general and allows commentators to speak not only on those topics related to items on the agenda but on any topic. The registration can be done online, by paper form, or by phone and be submitted before 2 p.m. on the Council Meeting day. Each first ten registrants will be allowed a maximum of three minutes of speaking.
Strangely, they're not voting on these procedures," says Jessica Trivisonno, who drafted the ordinance and rule change proposed by the Cleveland for Public Comment. "They're not voting on the Clerk being allowed to create procedures. It's not clear to me how they can change over time and whether she even has to come before council if they are to change in the future".
It was a significant step forward by council members who have supported this legislation from the beginning and activists since the vote last week. "This is a huge win for democracy, but the fight for residents to comment at city council committee meetings has just begun," said Michelle Jackson, one of the members of CPC. "Policy-making happens in the committees and that is where the voice of the public can have the most impact. But we now have the model for how to fight city hall and win."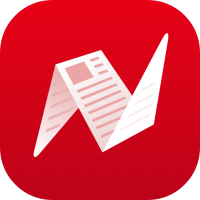 This is original content from NewsBreak's Creator Program. Join today to publish and share your own content.