Cleveland, OH – One of the 12 regional reserve banks, the Federal Reserve Bank of Cleveland, alongside the Board of Governors in Washington DC comprises the Federal Reserve System. The Cleveland Fed competes in the formulation of our nation's monetary policy as part of the United States Central Bank. They supervise banking organizations, provide payment and other services to financial institutions and the United States Treasury, and perform much more activities to support the Federal Reserve operations System-wide. Furthermore, the bank also upholds the well-being of communities beyond the Fourth Federal Reserve District through a wide batch of research, outreach, and educational activities.
Recently, the Federal Reserve Bank of Cleveland released the following officer appointments.
• Bryan Huddleston – Vice President of Supervision and Regulation Department
Promoted to Vice President, his responsibilities will now include oversight of compliance supervision in addition to community and regional banking organization supervision, processing of expansion and other applications registered with the Federal Reserve by banking organizations within Fourth District such as Ohio, Western Pennsylvania, Eastern Kentucky, and the Northern Panhandle of West Virginia.
Joined the Cleveland Fed in 1983 as an assistant examiner, Huddleston was then promoted to the examiner, senior examiner, and supervisory examiner. Just recently, Huddleston was an assistant vice president and was responsible for all community banks supervision, bank holding companies, and thrift holding companies in the Fourth District and in general his oversights bank supervisors and examiners at the Bank of Cincinnati Branch.
• Stephanie Nickerson – Assistant Vice President & Assistant General Auditor
Joining the Federal Reserve Bank of Cleveland as an assistant vice president and assistant general auditor, her responsibility is to help direct all internal audit activities, overseas audit coverage, and provide administrative oversight for the Audit Department.
Her Federal Reserve career started in 2016 at the Richmond Reserve Bank as a senior information technology (IT) auditor and then as lead IT, auditor. She transferred to the Atlantic Reserve Bank as an IT audit manager in 2019 and then became the director of IT audit, data analytics, and process improvement within Internal Audit in 2020. Apart from that, she previously retained positions in audit, finance, and systems support at private sector companies such as Verizon, Home Depot, and US Airways/American Airlines.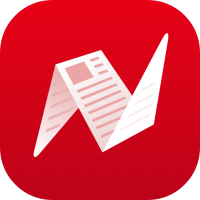 This is original content from NewsBreak's Creator Program. Join today to publish and share your own content.