CLEVELAND, OH—National Endowment for Arts Program has given Kent State University a total of $20.000, grant to support the literature program.
Kent State University is one of the 61 organizations worldwide to be awarded this grant and is one out of four institutions in Ohio.
The 2021-2022 National Endowment for Arts program will support the Big Read Northeast Ohio, a community reading program, as well as other related events focusing on "An American Sunrise" by Poet Laureate Joy Harjo.
The program will fund activities from October 2021 through May 2022. Harjo is the first Native American poet laureate of the United States that will visit Kent State University in March 2022.
Harjo will deliver a keynote speech and book reading. The official title of this project is the NEA Big Read Northeast Ohio.
The NEA Big Read is a program of the National Endowment for the Arts, which is partnered with Arts Midwest.
The initiative is to broaden our understanding of the world, community, and us through the exploration of award-winning books. In "An American Sunrise", Harjo returns to her family's ancestral homeland, from which they were forcibly removed more than 200 years ago.
It opens up a discussion on tribal memories. The NEA Big Read Northeast Ohio will provide nearly 500 copies of Harjo's book to community members participating in the book discussions.
The comprehensive 7-months-program will serve more than 3000 community members through 16 events. There will be at least eight book discussions throughout the events.
"The NEA's Big Read offering of Poet Laureate Joy Harjo's 'An American Sunrise' provides us with an opportunity to create new relationships with the diverse Indigenous communities in Northeast Ohio," according to grant project co-director and a senior lecturer in the English and Pan-African Studies departments, Denise Harrison.
"Our collaboration continues to evolve, introducing us to other Indigenous writers including Robin Wall Kimmerer, Roxanne Dunbar-Ortiz, and J. Kéhaulani Kauanui," according to grant project co-director and a professor in the School of Theater and Dance, Yuku Kurahashi, Ph.D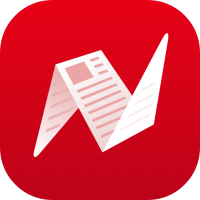 This is original content from NewsBreak's Creator Program. Join today to publish and share your own content.