CUYAHOGA FALLS, OH - On Saturday, August 21 at 8:30 AM, Members of the Cuyahoga Falls Fire Department will start the moving of the historic fire bell from Oakwood Cemetery, 2420 Oakwood Drive.
The fire bell functions as a memorial for fallen firefighters in Oakwood Cemetery. The plan is to temporarily move the bell to the Cuyahoga Falls Fire Station #3, 1601 Portage Trail for viewing. Later they will move it to a permanent memorial at Cuyahoga Falls Fire Station #1.
The Cuyahoga Falls Fire Department members and supporters are currently raising funds for the establishment of the new memorial. The new memorial will be located at Cuyahoga Falls Fire Station #1, 1924 Front Street.
The Mayor of Cuyahoga Falls, Don Walter, along with Fire Chief Chris Martin, Fire Captain Matthew Kee, and Fire Union President Michael Stanec, will deliver a short speech on the site.
The fire bell, for many years, has been used to summon the city's volunteer firefighters when a fire incident happened. But due to the advancement of technology and the city, the bell is no longer being used and only used specifically for a ceremony performed at funerals of firefighters.
"Members of our Cuyahoga Falls Fire Department have always served and continue to serve our community with incredible dedication, courage, and bravery, and this memorial will be a place where all can truly reflect upon and honor the service of those who have fallen," stated Mayor Don Walters. "The removal of the bell is the first significant step in making this project come to fruition, and I could not be prouder of all who are involved."
Members of the media are invited to attend the removal ceremony. For questions or additional information, please contact Kelli Crawford-Smith at Crawford-Smith@cityofcf.com or 330.971.8140.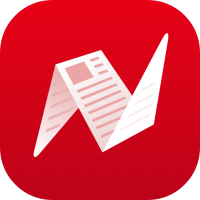 This is original content from NewsBreak's Creator Program. Join today to publish and share your own content.