Cleveland, OH - Anyone who has exercised in hot, humid weather understands how difficult it is to do. Because hot, humid settings put a strain on the body's ability to regulate its temperature thermoregulatory and functions, which make our body capacity to exercise less and be more susceptible to dehydration and heat stress.
As the temperature and humidity rise, it's crucial to notice the need to adjust our exercise intensity. Exercising in the heat reduces performance and raises the risk of severe conditions such as heat illness, heat exhaustion, and heatstroke.
Today, Cleveland's University Hospital has some tips on exercising in hot weather. Here are the suggestions:
Make your body get used to exercising in hot weather.
Give your body time to adapt to the heat by exercising for one to two weeks. The longer you do it the better. Repeated bouts of exercise-heat exposure increase the body's sweat and blood flow responses, increase plasma volume, and improve cardiovascular stability and fluid-electrolyte balance.

Keep yourself hydrated
Start your workout hydrated. Before exercising, drink 0.03 ounces of liquids for 2 pounds of body weight every two to three hours. An athlete weighing 150 pounds, for example, should drink 15 ounces every three hours before training. The color of your urine can be used as a visual indicator of hydration. Click here to see the chart of your urine color and what it indicates.

Consume Carbs
Aim for 30 to 60 grams of carbohydrates per hour. More than 2.5 hours of exercise needs up to 90 grams of carbs every hour from meals and drinks. Don't forget to combine liquid and solid carbohydrate sources, and drink water to help with solid food digestion.

Don't forget to recover
After a long period of exercise, make sure you're rehydrated with sodium, liquids, and protein. Also, don't forget to take an ice bath or submerge yourself in cold water.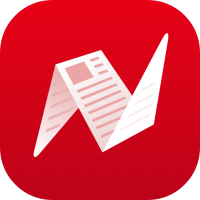 This is original content from NewsBreak's Creator Program. Join today to publish and share your own content.