KIRTLAND, OH – Holden Forests & Gardens is looking for candidates to fill the full-time Gardener position which will be located at the Holden Arboretum. Any suitable candidates that will join the team will be supervised by the Director of Arboretum Horticulture and a Horticulturist.
As a Gardener, your primary duties will be taking care of and maintaining the plants in the core garden areas. The garden spans 3,600 acres which include themed gardens, pathways, trails, and plant collections. You will be working with Holden's employees, interns, and staff to provide plant-based information for the guests.
Several illustrations of your duties and responsibilities as a Gardener includes:
Practicing a sustainable way to maintain woody and herb plant species from preparation, planting, watering, fertilizing, etc.
Documenting plant records for the Horticulture team when needed, by following the Collections Management Policy.
Providing operational and pesticide records.
Aiding the interior and exterior displays maintenance as well as installation for events and exhibitions.
Operating machinery and equipment such as motorized cart with and without the plow, tractor with container and fork, skid steer, van, pickup and dump truck, excavator, chain saws, snow blower, pruner, etc.
Monitoring the irrigation system and do the fixings when needed.
Showing
Creating a safe working environment.
Communicating with the public in an appropriate manner.
Attending conferences, meetings, and events as required.
To be deemed suitable, you should meet the qualifications as follow:
Three-year experiences in landscape and garden maintenance, or other relevant fields.
Have or currently pursuing a bachelor's degree in horticulture, botany, and other relevant fields.
Plant-care skills for ornamental and native plants.
Written and spoken communication skills and ability to work in a team as well as individually.
Knowledge to operate computer software such as Ms. Office.
Work experience in a public garden is preferred
Knowledge about pests, plant disease, and the treatment is a plus.
Selected candidates must pass the criminal background test and substance screening. A driver's license is required to get HF&G's insurance.
To apply, you can fill the form by clicking the 'Apply' button here. You will be required to submit your resume and three references. Applications will be reviewed immediately until the best candidate is decided.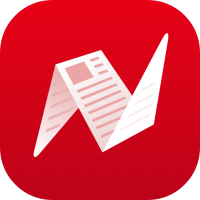 This is original content from NewsBreak's Creator Program. Join today to publish and share your own content.