CLEVELAND, OH – In this current situation, we are advised to keep our health intact and our body fit. Lucky for you, Cleveland Clinic's dietician, Kristin Kirkpatrick, MS, RD, with Ibrahim Hanouneh, MD, offer you a healthy recipe of healthy and well-balanced nutrition pasta dish for your pasta night, Thai Peanut Spaghetti Squash.
The dish will please you with its Asian taste of coconut milk and silky sauce from the peanut butter, complemented with a few sweet toppings. Here's what you need to cook it:
One spaghetti squash.
Half cup of sugar-free peanut butter.
One cup (or more) of light coconut milk.
One head of broccoli, steamed and cut into little pieces.
One cup of edamame, cooked.
Two garlic cloves.
Two bunches of Swiss chard, chopped and steamed.
Ground sea salt and black paper.
1 ½ teaspoon of ground ginger.
One tablespoon of soy sauce.
1 ½ teaspoon of rice vinegar.
One tablespoon of olive oil.
Half cup of chopped peanuts for garnish.
One bunch of chopped green onions or scallions, for garnish.
Here are the steps to cook it:
Prepare and preheat the oven to 400° F.
Prepare a baking sheet and cover it with foil.
Halve the spaghetti squash lengthwise with a big and sharp knife.
Take the spaghetti squash's seeds and the stringy guts away. You can also choose to compost it to make a plant-based fertilizer.
Brush the insides of the squash with a tablespoon of olive oil, proceed to season it with salt and pepper.
Place the spaghetti squash cut-side down on the baking sheet, roast it for 45 – 60 minutes until tender.
Take it out from the oven and cool it down for five minutes. Scrape the squash with a fork as the strands will be easier to scrape when it's tender. Put the strands into a bowl.
Add more salt or pepper as needed.
Use a blender to blend the peanut butter, garlic, ginger, soy sauce, rice vinegar, and coconut milk at a high speed until it's smooth.
Add the cooked broccoli, edamame, and Swiss chard to the squash.
Serve the squash into smaller servings and sprinkle the peanut sauce as well as the prepared garnishes.
You will have four servings of pasta dish with a total calorie of 591 kcal and zero trans-fat per serving. Enjoy your healthier pasta session and let us know how it turns out!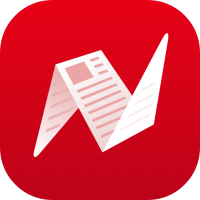 This is original content from NewsBreak's Creator Program. Join today to publish and share your own content.