AKRON, OH – The City of Akron together with Cuyahoga Falls City will be hosting a public charrette for Merriman Valley and Schumacher areas development. The two cities invite the public to participate in the charrette that will start on Aug. 17 – 19 at the Todaro's Party Center, 1820 Akron Peninsula Road in Akron.
Charrette is a determined period to focus on planning and designing activities. This August charrette will be focusing on the Merriman Valley-Schumacher study area Master Plan. The area includes undeveloped and previously-developed lands that need to be repurposed. To do so, the two cities have selected Farr Associates as the urban planner and consultant for the project.
Farr Associates will be designing the development plan together with the public starting on Aug. 17. They will be involving stakeholders related to the development and the sites. The public can propose their concerns and feedback to the consultant in order to create a mutually agreed Master Plan.
Farr Associates will be presenting their current plan along with its strengths, challenges, and potential which they have been developing since the first virtual discussion on July 15. The residents who want to participate in the planning can attend the workshop at Todaro's Party Center from 5.30 – 7 p.m. Masks are required and will be provided.
The cities and consultant will be continuing their studio work on Aug. 18 – 19 at 10 a.m. – noon and 12.30 – 3 p.m. at the same place. Public is allowed to visit and see the process while also getting involved by sharing their ideas and aspirations.
On the 19th, it will be followed by another public workshop at 5.30 – 7 p.m. where the consultants will present the Preferred Plan, after various considerations and feedback that they will get from the public.
The cities hope that the charrette will help the Master Plan creation to develop Merriman Valley-Schumacher areas into more convenient and beautiful for the residents to use. Farr Associates was chosen for its capability in urban design, environmental-friendly, and sustainable development.
For more information regarding the Master Plan, please visit this page.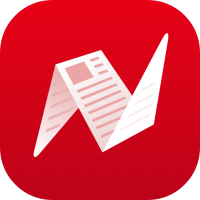 This is original content from NewsBreak's Creator Program. Join today to publish and share your own content.