COLUMBUS, OH – Valor Academy of Ohio is looking for a teacher for grades 4 through 8. This full-time position will remain open until the start of the new school year on August 26.
The teachers will help the students to achieve academic learning through the classroom model with a digital curriculum platform. The teacher in this position is also expected to create an educational atmosphere to achieve an effective learning process for students and school goals and programs.
The teacher should gradually communicate with the students to create a personalized learning process for each student. The teacher will also monitor the student's behavior and progress and determine suitable action if needed.
The teacher also should create and develop an annual and triennial Individualized Education Program (IEP) and progress each student's IEP goals.
The duties listed below are only illustrations of some of your works that may be performed during your assignments. Other duties not included in the list are not meant to be excluded if the works are similar or related.
Develop learning strategies, activities, materials, and equipment suitable for students learning needs and styles at the 4-8 grades.
Collaborate with other teachers and support staff.
Maintain good relationships and communication with parents, students, principals, and teachers.
Able to adjust learning materials depending on student needs.
Assess student achievement through diagnostic testing.
Ensuring the federal, state, district, and school regulations and policies are implemented.
Assist in student support committees to help find a solution for student issues.
Required qualification:
Bachelor's Degree in education or related field.
Experience in teaching at the middle school or related work is preferred.
Possess an Ohio teaching certificate issued by the Ohio Department of Education in the relevant subject area.
Pass the fingerprint, background, and any required checks at the time of employment.
Teachers who are interested in applying can find more information at ValorOH.org.
Applicants are also welcome to head to the Valor building at 1330 Atcheson Street, Columbus, Ohio 43203 during regular business hours of Monday, August 9­ through Friday, August 13 to meet staff and tour the building.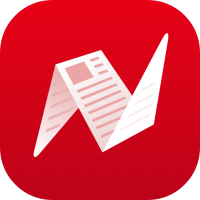 This is original content from NewsBreak's Creator Program. Join today to publish and share your own content.