CLEVELAND, OH - Union Home Mortgage Cleveland Marathon just announced its partnership with Dole Packaged Foods, LLC, to provide October marathon participants with fresh fruit products.
Dole will give each finisher of the marathon the Dole Fruit Bowls™ 100% juice in the runner recovery area. The Union Home Mortgage will also provide other refreshment food including pretzels, chips, bananas, and chocolate milk.
"After running any distance, finishers want to know there are refreshing and healthy snacks waiting for them," said Ralph Staph, race director of the Union Home Mortgage Cleveland Marathon. "Dole is synonymous with quality, and we are so proud to be partnering with them for this year's race."
Marc Bessinger, a representative for Dole Packaged Foods for the race expressed how delighted Dole is to partner with the Union Home Mortgage Cleveland Marathon. They look forward to providing the participants with Dole Fruit Bowls in 100% juice.
The 44th Union Home Mortgage Cleveland Marathon is slated to be held on Oct. 23-24. The marathon will feature various races, from the Full Marathon, Half Marathon, 10K, 5K, Kids' Run, and Challenge Series categories. They also provide the opportunity for non-profit organizations to raise funds during their participation in the race through Cleveland Marathon Charities.
Dole PLC (formerly Dole Food Company) is an Irish agricultural multinational company founded in 1851 in Hawaii. Currently, their headquarter is located in Westlake Village, California. Dole is the largest producer of fruit and vegetables in the world, with over 300 products in 90 countries. Dole markets food items such as bananas, pineapples, grapes, strawberries, salads, and other fresh and frozen fruits and juices.
For more information about the events and how to participate in the race, please visit the Cleveland Marathon homepage https://www.clevelandmarathon.com/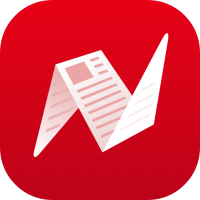 This is original content from NewsBreak's Creator Program. Join today to publish and share your own content.