KENT, OH – Kent Police Department launched its new public-based program called the Community Watch Camera Program to improve the police work regarding crime investigation.
Residents, as well as businesses, in Kent, can register here to provide the information of their surveillance camera's location to the police. This program is voluntary and there will be no cost applied to the residents. They can also remove themselves from the program later on as they see fit.
As they register themselves, their personal information will be available to Kent Police only. Kent Police will be in contact with the registered residents if the crime scene is near their camera's location to ask for the footage. The footage will only be available for the police through initial request and agreement. The police are not allowed to access the registered camera directly without the resident's consent.
The police will ask to get a copy of the footage as required when deemed helpful to the investigation. The Resident's information will remain confidential and protected under Ohio Public Records Law.
Registered residents must pay attention to the terms and condition as follow:
The collected footage relevant to criminal activity might be used as evidence for further criminal proceedings.
Registered residents are not allowed to state or claim as Kent Police agents or employees working in the City of Kent or Kent Police Department.
Kent Police will contact the registered residents directly through the provided information by the residents to request the footage.
The Community Watch Camera Program aims to create collaboration between the City of Kent Police Department and the residents of Kent. Hopefully, the program is able to assist the investigation that happened in the neighborhood.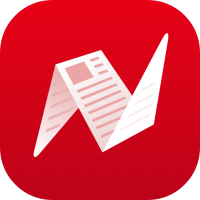 This is original content from NewsBreak's Creator Program. Join today to publish and share your own content.