MANSFIELD, OH - The Hu, a Mongolian folk-rock and heavy metal band, will play at the Inkcarceration Festival on Friday, September 10, 2021, at the Ohio State Reformatory.
The Hu, hailing from Ulaanbaatar, Mongolia, combines heavy metal music and Mongolian signature throat singing to create a unique genre they called "hunnu rock", an ancient Mongol/Turkic empire known as Xiongnu (Hunnu) in western culture. They incorporate Mongolian war cries and poetry in their music lyrics and use traditional Mongolian music instruments like Morin Khuur, Tovshuur, Tumur Khuur, and Tsuur.
Since their inception in 2016, The Hu has released an album titled The Gereg, consisted of 9 songs including their lead single "Yuve Yuve Yu" and "Wolf Totem" which was released on September 13, 2019. The Gereg is named after Gerege or paizi, a diplomatic document carried by Mongolian nobles used for travel during Genghis Khan's era.
The Hu gained further international recognition for their song titled "Black Thunder"/"Sugaan Essena" a song created specifically for their collaboration with the video game Star Wars Jedi: Fallen Order in November 2019.
The band consisted of four Mongolians Galbadrakh "Gala" Tsendbaatar, Nyamjantsan "Jaya" Galsanjamts, Enkhsaikhan "Enkush" Batjargal, and Temuulen "Temka" Naranbaatar. All of their songs are produced and written by B. Dashdondog "Dashka" who is also the founder of The Hu.
The Inkcarceration Festival is a yearly festival held in Mansfield, Ohio which brings rock bands and tattoo artists from all over the world. Bands and music artists like Slipknot, The Hu, Rob Zombie, and A Day To Remember will headline the festival with various other bands. Also, all guests can get tattooed by tattoo artists from the Rich Gallery, Primitive Addiction Tattoo Studio, Kit Marlow Ink, and various other tattoo studios and artists. Inkcarceration Festival will rock the stage on 10-12 September 2021 at the Ohio State Reformatory.
Visit The Inkcarceration Festival homepage or social media to learn more about the festivals.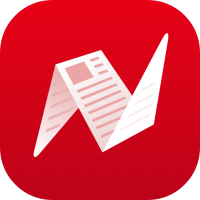 This is original content from NewsBreak's Creator Program. Join today to publish and share your own content.