LAKEWOOD, OH — City of Lakewood will invest $25 million in American Rescue Plan Act funds to help improve the city's century-old water and sewer facility.
This investment is part of the city's Integrated Wet Weather Improvement Plan (IWWIP) and the Clean Water Lakewood initiative to improve its outdated water and sewer facilities.
"Dedicating $25 million in ARPA funds to our water and sewer systems will help address a long-term, pre-existing capital needs while allowing us to address affordability concerns, directly benefitting Lakewood ratepayers," said Mayor Meghan F. George.
"Lakewood is committed to providing superior services while paired with sound fiscal stewardship of public dollars, and this use of ARPA dollars achieves those goals. We are modernizing rates while keeping money in customer's pockets, reducing the previously approved water and sewer rates in 2022 and 2023.
"This reduction in water and sewer rates and the benefit to customers compounds annually to save our ratepayers an estimated $50 million over the next 20 years."
Lakewood City has spent more than $60 million over the last decade in water and sewer improvement spending. The cost of the improvement is estimated to reach $300 million to cover the IWWIP. The $25 million allocations surely would help cover some of the costs.
Lakewood City Council also authorized the introduction of Impervious Surface Fee. This current water and sewer income are yielded from the volume of water consumed but didn't consider the stormwater runoff generated by property owners from impervious surfaces.
"The new impervious surface fee ties the cost to serve these properties to the demand they place on Lakewood's wet weather infrastructure, and ultimately leads to a more stable, fair, and equitable system," said Mayor George.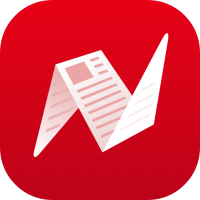 This is original content from NewsBreak's Creator Program. Join today to publish and share your own content.