CLEVELAND, OH - Sherwin-Williams is currently looking for a full-time Digital Analytics Engineer. You will be stationed in Cleveland or other branches within the United States.
The main job of this position is to assist in managing and implementing web and mobile app analytics, media tracking, and tag management system. You will also lead a project and helping the team in requirements elicitation, implementation, verifying support of various tracking and tag management platform.
Digital Analytics Engineer has to perform analytics using analytics tools through Google Tag Manager. You need to recognize flaws in the existing system and recommend solutions to enhance data collection. Other than that, you need to cooperate with developers to modify or create custom tag and analytics solutions using JavaScript. Also, you need to establish the best data quality for all tracking and data implementations. All of these while maintaining relationships with key stakeholders across analytics & marketing to meet the requirements. You should demonstrate good technical skills, stay up-to-date with industry changes, and mentor junior team members.
The duties listed above are only illustrations of some of the works that you may perform during your duties.
To apply for this position here is the required qualifications:
College Degree in Business, IT, Marketing, Digital/Ecomm, or related field.
Minimum 3 years experience in the analytics team.
Familiarity with e-commerce and web analytics platforms.
Able to utilize Google Analytics.
Experience integrating Google Analytics with other Google products and 3rd party tools.
Knowledge in web development, programming, and JavaScript.
Able to operate browser developer tools and extensions for debugging and analytics tracking purposes.
Able to operate mobile app tracking, experience with Firebase is a plus.
Experience in managing marketing/marketing technology projects
Able to utilize SQL, VBA, .net, Java experience.
Able to operate R, Spark, Python, Hadoop experience\ Machine Learning experience is preferred.
Able to operate Adobe Analytics Experience.
If you are interested, go here https://jobsearch.sherwin.com// to apply for the position today.
Sherwin-Williams is a paint and coating manufacturer company based in Cleveland, Ohio. Founded in 1866, the company engages in the manufacture, distribution, and sale of paints, coatings, floorcoverings, and related products in more than 120 countries around the world.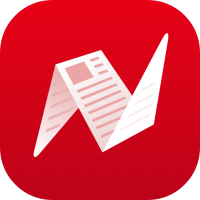 This is original content from NewsBreak's Creator Program. Join today to publish and share your own content.