PAINESVILLE, OH – In 2018, the City Council of Painesville approved the execution of the Painesville City Sidewalk Program, which is still running this summer. The program is meant to improve and renew aging facilities in the Painesville areas.
The program consists of two phases, in which both phases aim to improve the sidewalks of owner-occupied single-family homes. Aside to fix the sidewalks, the program also aims to increase property values.
In Phase 1, the city fixed the aged sidewalk slabs and removed trees that were considered risky for the areas which lay under the city's responsibility. While in Phase 2, the same work will be done by the property owners to the areas which lay under their responsibility and pay the repairment cost.
The city also offers a Disadvantaged Sidewalk Assistance Program for residents with low to moderate income. The city received a $50,000 fund for the program, by Community Development Block Grant from the Lake County Commissioners Office.
The residents with low to moderate income must follow the requirements to apply. Those who have been named for sidewalk violation are encouraged.
The annual income limit for this program is $44,050 for one-member family, $50,350 for two-member family, $56,650 for three-member family, $62,900 for four-member family, $67,950 for five-member family, $73,00 for six-family, $78,000 for seven-member family, and $83,050 for eight-member family. The limits are set by the U.S. Department of Housing and Urban Development.
The residents have to refer to the criteria established by the city to apply. The city will consider sidewalk slabs that are raised and create tripping risk, sidewalks with many cracks, sidewalks with uneven surfaces, and sidewalks that are not made of concrete.
The city then will consider which sidewalks get the repairment based on several factors, and then grouped it by neighborhoods. This way, the repair can be done in a cost-effective approach. Finally, the city will mark the chosen sidewalks with an "X" for the sidewalks which lay under the property owner's responsibility, and marked an "O" for the City to fix.
Read the detailed information regarding the whole process of the program here.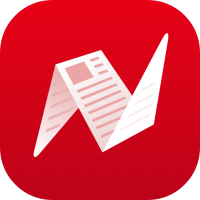 This is original content from NewsBreak's Creator Program. Join today to publish and share your own content.