Cleveland, OH - Are you having a Taco Tuesday and you don't know what filling you want to put on top of your shell? No need to worry, because today we are making carnitas (which is a Spanish word for "little meats") using Great Lakes' Tidal Fury IPA. Not only good for tacos, but you can also use it for enchiladas, burritos, or quesadillas.
Here are the ingredients:
For carnitas:
8 lb bone-in pork butt
3 jalapenos (diced)
2 Spanish onions (diced)
2 Tbsp olive oil
24 oz. Tidal Fury Imperial Hazy IPA
For the dry rub:
1/4 cup of salt
3 tablespoons of cumin
1.5 tablespoons of dried oregano
2 tablespoons of black pepper
For the Barbecue sauce:
8 oz. Tidal Fury Imperial Hazy IPA
1 jar of Edmund Fitzgerald Porter BBQ Sauce or Dortmunder Gold Lager BBQ Sauce
Here's a way to cook it:
For the carnitas, before covering the pork butt with a dry rub, pat it dry first. In a Dutch oven over medium-high heat, drizzle olive oil on your pan, once it's hot, sear pork on all sides.
Once seared, put it aside on a plate and saute onions and jalapeños until they remove the fond (brown stuff from the bottom of your pan after searing meat).
After the fond's gone, put back the pork butt, add beer to the Dutch oven and bring to a simmer.
After it turns to simmer, cover the Dutch oven and roast at 325° F until the bone falls out (approximately 4.5 hours.) ​In a small mixing dish, blend the remaining Tidal Fury Imperial Hazy IPA and BBQ sauce and mix well.
Shred the pork with two forks and serve on corn or flour tortillas once it's done. Serve with fresh jalapeno slices, guacamole, queso fresco, and a splash of BBQ sauce.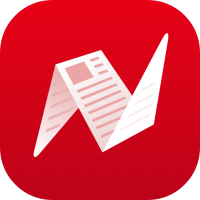 This is original content from NewsBreak's Creator Program. Join today to publish and share your own content.