AKRON, OH — The Akron-Summit County Public Library is holding an outdoor event of Tai Chi called Outdoor Tai Chi Series on August 4, 11, 18, and 25 at 12.15 pm.
Nancy Gardner will lead this four-week series at Library Park, which is located next to the Main Library on the corner of Mill and S. Main streets. Everyone is welcome to attend; participants should wear athletic shoes, comfortable clothing, and bring a water bottle.
If you're not familiar with Tai Chi, then it's best to get started! The Cleveland Clinic reports that there are numerous health benefits that can be gained from doing this martial art characterized by its slow movements. Here's more to know about Tai Chi:
For decades, tai chi has been a foundation of traditional Chinese medicine (TCM). Its movements are intended to revitalize and balance your body's qi (pronounced "chee") energy. Your body can perform at its optimum when your qi is balanced according to TCM principles.
Even if your qi isn't your main focus right now, tai chi can help you accomplish your fitness goals. Tai chi's slow, deliberate movements need strength and coordination, which can be difficult for people of all fitness levels.
Different forms of tai chi exist, each with its own set of exercises. Choose one that you like and stick with it. They can do anything from five to over 100 positions. People of practically any age can practice tai chi because it is low-impact.
The movements of Tai Chi demand you to concentrate on both breathing and movement at the same time. It's like moving meditation. You're more concerned with what you're doing than with anything else that's going on in your life. This practice of mindfulness is a wonderful stress reducer.
According to the Cleveland Clinic, some of the health benefits of doing tai chi include stress relief, improved ability in managing tasks, reduced depression symptoms, and even lesser fall risk.
There's no limitation to how often you can do the exercise. Thus, it's a great idea to start your tai chi journey by learning a little bit (or a lot) about it, by joining Akron-Summit County Public LIbrary's tai chi event. No registration is required—anyone can come and join!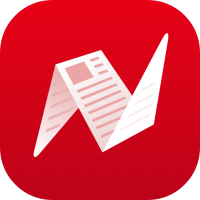 This is original content from NewsBreak's Creator Program. Join today to publish and share your own content.