AKRON, OH - The Gay Community Endowment Fund 20th annual Sugar Plum Tour of Holiday Homes arrived on 5-12 December 2021.
Due to the ongoing pandemic, The Sugar Plum Tour's 20th-anniversary festival will feature live and virtual tours. The lie tour will take place on Sunday, Dec. 5, from 1 to 5 p.m., and the virtual tour will take place the weekend of Dec. 11-12. This event is presented by The Gay Community Endowment Fund of Akron Community Foundation to raise funds for Akron LGBTQ+ community.
A total of sponsorships ranging from $500 to $5,000 will be available for the Sugar Plum. Individuals or corporate who participated in sponsoring the event will receive both tickets for the live and virtual tour. On December 5, they will also hold a private Patron Party, right after the live tour ends at another private location from 5:30 to 8:30 p.m. Special brunch and preview tour will be held by this year's homeowners for sponsors who donated $2,500 or above.
"We're thrilled to be celebrating 20 years as Akron's favorite holiday tradition while creating lasting change for our local LGBTQ+ community," said Babette Medcalf, Sugar Plum Tour co-chair. "We invite businesses and individuals to show their support for equality and inclusion in our community by sponsoring this year's milestone event."
Attendees who purchase tickets before November 1 will receive an early bird discount. Furthermore, tickets at a discounted price will be available for purchase starting on August 28. You can get the tickets at the Gay Community Endowment Fund booth at the Akron Pride Festival or online at www.sugarplumtour.org. If you wish to get noticed of tickets sale and other promos, please sign up for the Sugar Plum Tour email list at www.akroncf.org/SugarPlumNews.
The Sugar Plum Tour has raised more than $1.3 million since its first establishment, to support the Gay Community Endowment Fund to help fund programs that impact the LGBTQ+ community and other communities in Akron. This year, the collected money will help to create safer environments for LGBTQ+ youth and combated phobias and misconception of the LGBTQ+ community. These initiatives also help in establishing mental health and suicide prevention program for the LGBTQ+ community in Akron.
For more information about the 20th annual Sugar Plum Tour, please contact Phil Montgomery, Sugar Plum Tour co-chair, at 330-714-8178 or monty.phil@gmail.com, or visit www.sugarplumtour.org.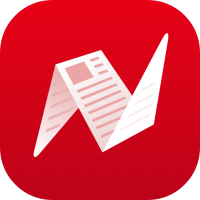 This is original content from NewsBreak's Creator Program. Join today to publish and share your own content.