CLEVELAND, OH - The Museum of Contemporary Art Cleveland (moCa) announced that they are collaborating with the Museum of Creative Human Art (MCHA). Their collaboration aims to launch a trial institutional residency program to support emerging artists and communities in Cleveland.
This program could become a framework for mid-sized and large art museums to discover underrated artists around the towns. moCa and MCHA are establishing more space for inclusion, new perspective, styles, and raise underrated artists to the surface. moCa and MCHA will continue to commit to helping artists and arts organizations to develop, extend, and sustain their potential.
Both organization's joint programs will advance and improve the impact of art in Cleveland. This marks a shared commitment of both organizations to support artists and empower underrepresented voices. This opportunity should encourage audiences to discover more about their limit and connect them with creators who represent their vision in art and culture today.
"We are thrilled to envision and pilot this original, long-form residency with the Museum of Creative Human Art. Our shared commitment to supporting artists and serving communities combined with our unique, respective organizational skills empowers this electric opportunity to elevate creativity, strengthen capacities, and explore new ways to think, plan, make, work, and be together. I am confident that this residency will serve as a compelling new model for institutional collaboration, learning, and growth, here and beyond," stated Megan Lykins Reich, moCa's Interim Executive Director.
MCHA was founded by Antwoine Washington and Michael Russell II, two Cleveland-based artists who created arts education programming and inspired the creation of art in underserved communities. Washington co-founded MCHA based on his deep desire to pursue a career in art since he was a child. Russell shared that MCHA presents an array of creative options for youth to explore. For this trial residency, MCHA will be utilizing moCa's Toby Devan Lewis Gallery, with additional support from moCa. MCHA will present approximately seven exhibitions during the residency program, in which one already started and ends on August 15.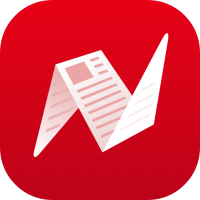 This is original content from NewsBreak's Creator Program. Join today to publish and share your own content.