CLEVELAND, OH — Cleveland Play House is looking for a proactive and energetic marketing professional to join its team. The Education Outreach Manager supports strategic goals and increases earned revenue for CPHs through many educational initiatives aimed at school administrators, instructors, students, and parents under the leadership of the Director of Marketing and Associate Director of Marketing.
While supporting various marketing, sales, and service operations, this team member will work directly with members of the education, development, and production teams.
A strategic thinker, the Education Outreach Manager should be familiar with target marketing tactics, event ticketing, sales, and customer service. This position will be in charge of creating, implementing, and activating revenue-generating strategies for CPH educational touring plays, student matinee performances, Theater Academy classes, and other special events.
This person is responsible for the following tasks and obligations as part of the communications, marketing, and audience services teams:
Create and manage school group reservations, as well as develop and organize inventory management strategies for the educational touring program and student matinee performances.
Create revenue-generating and revenue-management promotional tactics for programs.
Network with educational, theatrical, and community experts, as well as recreational and mental health organizations to pitch options to potential clientele.
Promote programming to possible clients, conduct research, and attend community events and trade shows.
Negotiate and finalize sales, as well as bookings of academy classes and touring shows.
To apply for this position, candidates are required to possess 2+ years of customer service, ticket sales, retail sales, or event brokerage experience; significant writing abilities with a strong focus on grammar; strong time management, project management, and organizing skills; experience with customer relationship management (CRM) or ticketing software, as well as Microsoft Office, Google Suite, and email marketing operations; and working experience in the performing arts industry or the non-profit sector.
This position pays between $30,000 and $36,500 per year. Group health insurance, paid vacation, and the option to enroll in a 401(k) plan are all included in the benefits package. A dental and vision plan is provided as an option. It is necessary to work some nights, weekends, and travel. It's possible that you'll be able to work from home. Individuals with disabilities may be given reasonable accommodations.
By July 31, 2021, qualified candidates should send a cover letter, resume, and at least three references. Strong candidates will be contacted right away for an interview. The work for this position starts on September 1.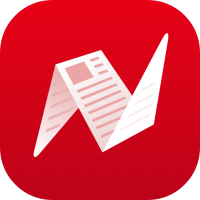 This is original content from NewsBreak's Creator Program. Join today to publish and share your own content.