Akron, OH - The City of Akron is looking for a School Crossing Guard. The job description is to frequently safeguard school children while they cross the city streets. Basically, protecting those who are at dangerous traffic points on heavily traveled City streets from certain road-related peril by walking with groups of children across from one point to another or just stopping vehicles so that the children can cross the street as well as reporting road violations to the Police division.
To be eligible for this job, the applicant needs to know traffic laws and regulations, be aware of the possible danger to children when crossing the street, be able to work in the open under unfavorable weather conditions, able to deal with numerous people such as children, parents, police, school personnel, and the general public, understanding and adhering to oral and written instructions, able to stand for long periods of time, and able to make decisions maturely.
The candidate's ability to perform the tasks of the position will be evaluated in a standard manner based on information, records, and other data about the candidate's capability to perform the duties of the job. At the time of appointment, candidates must meet the qualifications and standards mentioned in this application.
This is a seasonal job with a salary of $39.08 every day and the application will close on August 2, 2021, at 11:59 PM Eastern. Interested applicants can apply by clicking this link.
If you have any questions regarding the job, contact the Department of Human Resources at 330-375-2720.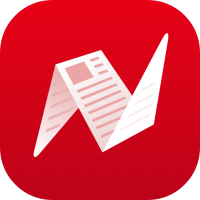 This is original content from NewsBreak's Creator Program. Join today to publish and share your own content.