CLEVELAND, OH- Dr. Lisa Rainsong, Doctor of Musical Arts program coordinator at the Cleveland Institute of Music with Western Reserve Land Conservancy, is hosting a free Virtual Insects Ensemble on July 29, 2021, 4 p.m. to 5 p.m.
Dr. Rainsong lives as both a professional musician and a naturalist, focusing on Earth's first musician—birds, crickets, katydids, amphibians, and protecting their concert hall. She earned a Naturalist Certificate from the Cleveland Museum of Natural History. In addition, she also does field research on crickets and katydids, focusing on species lists for regional park districts and documenting northward range expansion in a changing climate.
She combines music, natural history, and education. She now teaches classes, providing programs and in-service training in the music of nature throughout Ohio. She also makes her field recordings for the programs.
Dr. Rainsong has written in her blog about her experience as a singing insect field researcher in Geauga Park Districts. Her experience gave her a great idea of katydids and crickets at the Western Land Conservancy's Blue Heron Preserve that will be opened in July. On the upcoming event on August 18, she will also lead a listening hike for the Western Reserve Land Conservancy at Blue Heron Preserve.
The event will take place as soon as the sun goes down. Dr. Rainsong will help the audience learn more about local insect ensembles of the crickets and katydids that are habiting Northeast Ohio.
So ever wonder how insects conduct the ensemble or want to hear the sounds of nature that you can enjoy at home. Use this link to register for this event: https://www.wrlandconservancy.org/event/zoom-into-nature-singing-insects/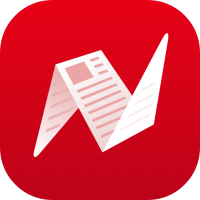 This is original content from NewsBreak's Creator Program. Join today to publish and share your own content.