DAYTON, OH - Stephen E. Kirby II, 38, from Huber Heights has been sentenced to 240 months in prison, this was the maximum amount of sentence under federal law for possession of child pornography.
The sentence was announced on July 20 by Acting U.S. Attorney for the Southern District of Ohio, Vipal J. Patel. Kirby was found guilty of possessing over 3,400 images and 800 videos of child pornography. Kirby was also sentenced to 10 years of parole as a sex offender.
According to court document record of his case, Kirby admitted guilty in June 2020 to one count of possession of child pornography, he used several internet message services to receive and shared child pornography files online and to communicate with other sexual abusers and sexual offenders about the abuse and exploitation of children.
In 2019, an undercover FBI agent investigating a child pornography trafficking case, manage to get in contact with Kirby. As a result, Kirby was taken into custody after he admitted his count and remains in custody.
"Kirby received the maximum sentence because of the brazen and flagrant way he committed his crimes, resuming his criminal behavior about a month after the Bureau of Prisons released Kirby following his 2013 conviction for distribution of child pornography," said Vipal J. Patel, Acting United States Attorney for the Southern District of Ohio.
"Kirby demonstrated that nothing short of prison would keep him from engaging in child sexual exploitation crimes. Federal law is set up to deal harshly with repeat offenders who victimize children."
Chris Hoffman, Special Agent in Charge from Federal Bureau of Investigation (FBI), joined Acting U.S. Attorney Vipal J. Patel in announcing the sentence by U.S. District Judge Thomas M. Rose, while Assistant United States Attorney Christina E. Mahy is representing the United States in this investigation.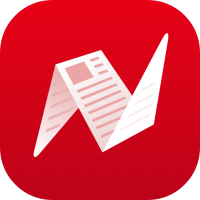 This is original content from NewsBreak's Creator Program. Join today to publish and share your own content.